Taking supplements? They may not be doing as much as you hope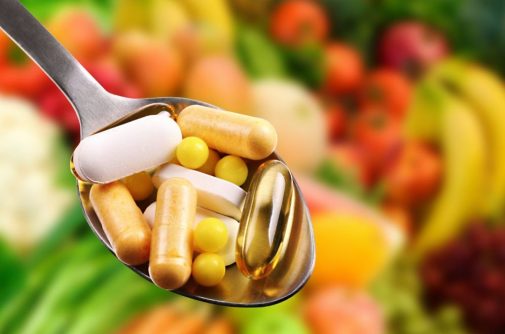 What was the latest health craze you decided to try, only to hear a few months later, it may not be all that helpful after all?
The belief that Omega 3 oils, particularly those ingested in a supplement or capsule pill, can help keep your heart healthy may need to be added to that list.
A recent review of 79 randomized trials involving more than 110,000 participants dove into the true heart-healthy benefits of adding long chain Omega 3 fatty acid supplements to one's diet – and found the benefits lacking.
Omega 3 is a type of fat found in a variety of foods, mainly fatty fish and certain nuts and seeds, and the practice of adding it to diets for heart health has been touted for years.
While the study notes eating small amounts of Omega 3 are essential for good health, unfortunately for those who have been taking extra doses of the fatty acid via pills or supplements, it may not provide much of what you may have hoped beyond the occasional fishy taste in your mouth. According to the study, completed by University of East Anglia, eating the types of Omega 3 acids found in fish oil "probably has little or no effect on cardiovascular deaths or deaths from any cause."
All is not lost – the study did also indicate that if you eat foods or supplements containing the alphalinolenic acid (ALA) found in nuts and seeds, it can lower the risk of heart irregularities from 3.3 to 2.6 percent.
"The effect is very small – 143 people would need to increase their ALA intake to prevent one person developing arrhythmia," says review lead author, Dr. Lee Hooper from the University of East Anglia, UK. "1,000 would need to increase their ALA intake to prevent one person dying of coronary heart disease or experiencing a cardiovascular event."
The study also found that increasing long-chain Omega 3 acids or ALA probably does not affect body weight.
Dr. Thomas Discher, a cardiologist at Advocate Good Samaritan Hospital in Downers Grove, Ill., says he has never been a large proponent for supplements because they are wildly unregulated.
"While this does not necessarily mean it is harmful for you, it should serve as a warning," he says. "When a supplement is unregulated, you have no way of confirming what is really in the item and the true nutritional benefit of it."
Luckily, Dr. Discher says there are plenty of options to live a healthier lifestyle, even if some options may be more effective than others. He suggests adding in an hour of exercise or hitting your 10,000-step mark every day to increase the benefits of your fishy friends.
"The benefits to taking Omega 3 supplements are there, but the benefits do not outweigh the effect regular exercise and getting your steps in each day have on your health," he says.
Related Posts
Comments
About the Author
Margaret Sutton, health e-news contributor, is a public affairs intern at Advocate Good Samaritan Hospital in Downers Grove, Ill. She is a senior at Olivet Nazarene University earning a bachelor's degree in public relations & strategic communications with a minor in political science. In her free time, she enjoys spending time with friends and family while also attempting to learn three different languages on Duolingo (French, Swedish, and Dutch). Margaret is always on the search for a good farmer's market or a new restaurant in the city.