What are collagen peptides?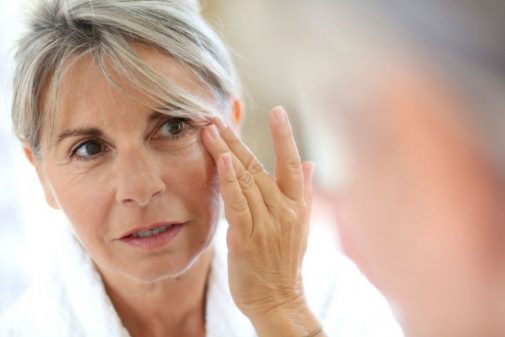 By now, you know that "superfoods" don't always deliver as advertised, even if they are generally good for you.
So, what about trendy collagen peptides? And for starters, what is collagen?
"Collagen is the most abundant protein in the body, found mainly in the skin, bones, muscles and tendons," says Evelyn Andersen, family medicine nurse practitioner at Aurora Health Center in Winneconne, Wis. "The body creates collagen, but as we age, collagen production significantly slows down, which can lead to a number of health and bodily problems and concerns."
Some of these concerns include fragile, wrinkled skin, brittle and lifeless hair, painful and stiff joints, muscle pain and weakness, and sometimes cellulite.
Collagen peptides are advertised to support collagen production in the body via supplements or powders, and studies are being done on how much help the supplement can be to your skin. In the meantime, though, there are other things you can do besides using the supplements.
"Focus on protecting the collagen you already have," said Andersen. "Keeping your immune system strong, avoiding highly-processed foods, drinking lots of water, getting adequate sleep, and wearing sunblock are just a few ways you can keep your existing collagen healthy."
Related Posts
Comments
About the Author
Brianna Wunsch, health enews contributor, is a public affairs coordinator for Advocate Aurora Health with a BA in public affairs from University of Wisconsin - Green Bay. In her free time, Brianna enjoys living an active lifestyle through biking, hiking and working out at the gym, but even more than that, she especially loves spending quality time with her two cats (Arthur and Loki), son and husband.