Smartphone distraction can lead to this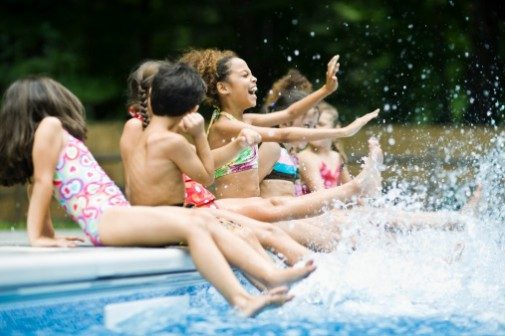 After more than 300 drownings occurred in Germany by the end of the summer of 2018, The German Lifeguard Association (DLRG), the world's largest lifeguard organization with 40,000 volunteer lifeguards, issued a warning to parents that there is a direct link between being distracted by smartphones and child drowning deaths.
"We're experiencing on a daily basis that people treat swimming pools like a kindergarten and simply don't pay attention," Peter Harzheim, president of the German federation of swimming pool supervisors, told The Guardian.
As summer arrives, this concern is important for parents in every country to note.
"It's imperative that adults watch children at all times while in the water until the children are proficient swimmers and old enough to swim without adult supervision," says Dr. Shrinal Vyas, a pediatrician with Advocate Children's Hospital. "Although, even if you are a good swimmer, it's never advisable to swim alone. It's always best to have backup should something unexpected happen."
Drowning rates are highest among children ages 1 to 4, according to the Centers for Disease Control and Prevention. Most young child drownings occur in home pools and happen very quickly and quietly.
"Children who are drowning are not able to yell for help or make sounds with the water; they are simply trying to get their head above water to get air, and that's not always possible," says Dr. Vyas. "When you take children to the beach or pool, it's a great opportunity to get in the water together so you can supervise while also enjoying time with them."
Related Posts
Comments
About the Author
Kate Eller was a regional director of public affairs and marketing operations for Advocate Health Care. She enjoys road trips, dogs, minimalism, yoga, hiking, and "urban hiking."