This breast cancer treatment could take less time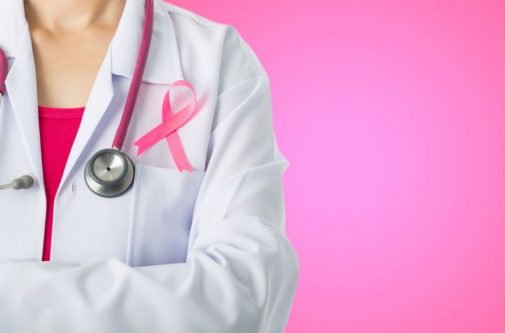 The statistics are high: Breast cancer affects approximately 237,000 women in the United States each year and remains the second leading cancer and cause of death in women, according to the Centers for Disease Control and Prevention.
Many people have a family member or someone they know who has been diagnosed with breast cancer. Advances in treatment have increased and significantly improved the quality of life, but every diagnosis is a personal struggle.
Penny was diagnosed with breast cancer in September 2018 at the age of 68. Following her routine mammogram exam, she was told the doctors found a lump and needed to perform a biopsy.
Penny met Dr. Heidi Memmel, co-director of the Caldwell Breast Center and breast surgeon at Advocate Lutheran General Hospital in Park Ridge, Ill.
Dr. Memmel and Dr. Arica Hirsch, a radiation oncologist at Advocate Lutheran General, created a comprehensive treatment plan for Penny.
"When a woman is diagnosed with breast cancer, she has the opportunity to choose between total removal of a breast (mastectomy) and breast conserving surgery (lumpectomy) followed by radiation," says Dr. Memmel. "Lumpectomy with radiation is effective for people with only one site of cancer in the breast, and it helps reduce the risk of cancer coming back by about 50%-60%."
Traditionally, when patients undergo radiation, it would be for the whole breast, and takes approximately 5-6 weeks, five days per week. Radiation changes the breast tissue permanently and can affect some of the surrounding body structures, like the lungs and heart.
Advocate Lutheran General offers Stereotactic Accelerated Partial Breast Irradiation (SAPBI) treatment through Illinois Cyberknife. It's also offered by Aurora St. Luke's Hospital in Milwaukee, Wis.
"Cyberknife treatment is delivered in five sessions to a designated target with precision, instead of radiating an entire breast," says Dr. Memmel. "Patients who are eligible usually have stage 1 breast cancer, are over 50 years of age and have had a lumpectomy."
"I am very happy that Cyberknife was an option for me," says Penny. "The treatment was 45 minutes each day for five days, and the staff made sure I was comfortable laying there for the long period of time. My alternative would have been four to five weeks of radiation, and this was much more bearable."
"Treatment for breast cancer is not only advancing, but also making it more tolerable for our patients," says Dr. Memmel. "Candidates for Cyberknife treatment should consider this option which has a faster recovery and fewer sessions."
Want to learn more about your breast cancer risk? Take a free, quick online assessment by clicking here.
Related Posts
Comments
About the Author
Neda Veselinovic, health enews contributor, is a public affairs coordinator at Advocate Lutheran General Hospital. She has more than five years of public relations experience and most recently worked with clients in the travel and hospitality industries. She prefers to spend her time with a cup of coffee and a good read and always welcomes book recommendations.