Could this make you more likely to have an irregular heartbeat?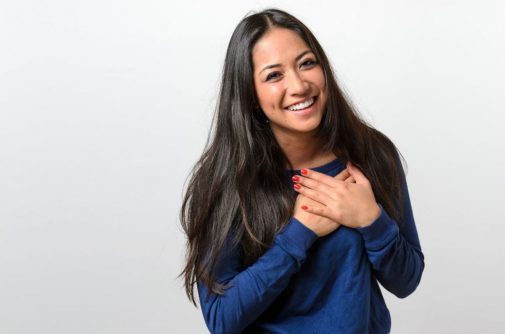 Experiencing stress is an unavoidable and normal part of life, but acute or chronic stress caused by a traumatic event can increase the likelihood of a heart rhythm disorder called atrial fibrillation.
A study published in the American Journal of Cardiology suggests that women over the age of 45 who have experienced traumatic or disturbing events could be at higher risk for developing Afib. Some examples of traumatic events may include the death of a loved one, a disaster, being the victim of a crime or an accident or other events that can cause extreme stress.
"While more research is needed, it is believed this type of stress can be added to conditions that can possibly trigger a condition like AFib," says Dr. Imran Sheikh, a cardiologist and electrophysiologist at Aurora BayCare Medical Center in Green Bay, Wis. "And the chances of developing it may increase with traumatic life events by as much as 37%."
Studies indicate that if you have AFib, stress may worsen your condition.
Afib can be a serious condition. It can increase the risk of stroke or heart failure. Experts think you may be especially at risk for Afib if you already have secondary heart health factors such as high blood pressure that may also affect blood flow in the heart.
"While we can't always control negative life events and our natural bodily reactions to them," says Dr. Sheikh, "you can learn how to control your heart disease risk factors with healthy lifestyle choices and manage stress that can affect your heart."
Here are some ways to manage your stress levels that could contribute to long-term heart health:
Practice stress reduction techniques: "Regular physical activity, relaxation techniques such as deep breathing, meditation and yoga are great examples," Dr. Sheikh says. A study published in the Journal of Arrhythmia showed that those with AFib who practiced yoga twice a week reduced their blood pressure and heart rate. Learning to relax is one of the most important deterrents to heart disease. You can find ways to manage your stress, including making an appointment with a stress management health professional here if you live in Wisconsin or here if you live in Illinois.
Develop a support system: Turn to family members, trusted friends, a health professional or support group for emotional support to accept your feelings, avoid obsessive thinking and cope with the stress of a traumatic event.
Create a self-care routine: "Be sure to get enough sleep and proper nutrition, manage your weight and avoid self-medicating with alcohol," Dr. Sheikh says. "Make time for your relationships and yourself. Simplify your life by concentrating on only the most important things."
Schedule regular visits with your doctor and be sure to report if you experience irregular heartbeat, racing or palpitations, shortness of breath, weakness, fatigue, lightheadedness, dizziness or chest pain.
Many women have no symptoms of AFib. Therefore, it's important to assess risk factors that make you more likely to develop AFib, such as high blood pressure, diabetes, obesity, sleep apnea, abnormal heart valves or a family history of heart disease. Afib can be treated with medication, procedures or lifestyle changes that you can discuss with your health care professional.
Want to learn more about your risk for heart disease? Take a free, quick online risk assessment by clicking here.
Related Posts
Comments
About the Author
health enews staff is a group of experienced writers from our Advocate Health Care and Aurora Health Care sites, which also includes freelance or intern writers.