3 simple ways to clear your home and your mind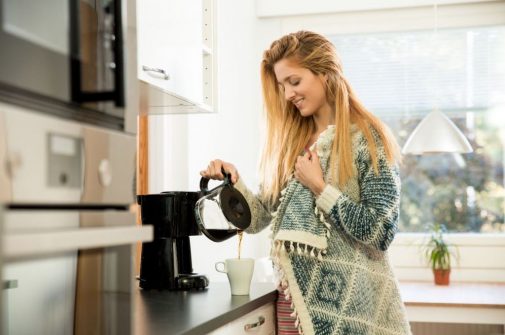 Regularly practicing meditation and relaxation can decrease stress and anxiety. But in today's busy world, it can be hard to find the time or space to do it.
You may not realize it, but your home may also be working against you, creating added chaos and clutter to an already busy mind.
Small changes can help you make the most of your living space, even if you're short on time and energy.
Shhh
If you constantly have a television or radio running, turn it off. If your home is multiple floors, installing carpeting or putting down area rugs on the upper levels can help dull overhead sounds.
Living in an apartment or condo may limit your options if you're surrounded by loud neighbors. Playing ambient noise like beach or thunderstorm sounds can help dull unwanted sounds while still maintaining a calm, quiet space.
"Many people today are multitasking from the moment they wake up until they go to bed at night, so we should practice minimizing stimulation where we can," says Dr. Kim Becker, a psychologist with Advocate Medical Group. "Excessive noise can increase stress and anxiety and alter your sleep habits."
Say goodbye to clutter
In recent years, the decluttering trend has exploded, but even small steps can make a big difference. Focus on creating quiet spaces by regularly clearing your home of unnecessary mess – like that growing stack of mail teetering on the counter or the laundry scattered through the bedrooms – and build from there.
A clean home has many health benefits, including lowered stress, reduced allergy and asthma symptoms and less exposure to harmful germs. Some research has even tied a messy home to a poor diet.
"Being busy can make it hard to keep your home clean, but it's in your best interest to try your best," says Dr. Becker. "If you can make a regular habit of clearing surfaces and decluttering spaces around the house, you'll spend less time overall doing housework and likely find it's easier to relax and de-stress when you need it most."
Get comfortable
Take a good look at your living space and try to see beyond the daily clutter. Is this a space you want to spend time in?
It doesn't take a large budget to make a home feel welcoming and warm and can be as simple as removing unnecessary furniture to create more space or hanging some personal photos or mementos on the walls.
"When you're ready to unwind and enjoy some leisure time, having a home that you feel comfortable in can make a big difference," says Dr. Becker.
Cozy seating and inviting lighting can significantly change the look and feel of a room. And always try to keep work and personal spaces separate.
"If you want to create quiet spaces in your home, start by leaving your work at the office and your electronic devices out of your bedroom and family room," says Dr. Becker. "Give your brain a break and try to enjoy something you love instead."
Related Posts
Comments
About the Author
health enews staff is a group of experienced writers from our Advocate Health Care and Aurora Health Care sites, which also includes freelance or intern writers.