Is this the key to health and happiness?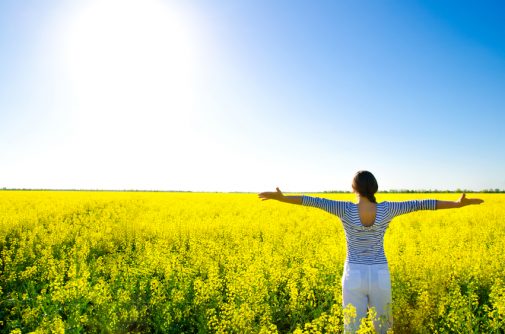 I remember a backpacking trip in the Rocky Mountains a few years ago. I was in the lead of my group, and as I came to the top of a climb, I saw a huge aspen tree with the leaves shimmering in the wind. All I could think was, "Awesome!"
I had heard people talk about how amazing the aspen trees were, but I did not really understand how awesome they were until I saw them for myself. It was a blessing and a moment I will never forget. I felt changed by that experience in ways I cannot explain. I had been awestruck!
Author Paula Spencer Scott suggests that awe is "a dramatic feeling with the power to inspire, heal, change our thinking and bring people together." In fact, it may be one of the secrets to health and happiness. Dr. Dacher Keltner of UC-Berkeley defines awe as "the feeling of being in the presence of something vast or beyond human scale that transcends our current understanding of things."
Researchers who study awe suggest that it binds us together, helps us see things in new ways, makes us nicer and happier and alters our bodies (it can reduce depression, lower blood pressure, boost our immune systems, etc.)
Awesome experiences are available to all of us. Here are some examples of ways to find awe in daily life:
Drop the devices and really look around. Watch the clouds, gaze at the stars, wonder at how hummingbirds fly, notice colors.
Visit a local, state or national park.
Take a walk in your neighborhood and notice things for the first time.
Write about a time when you once felt awe; tell a friend about it.
Visit a planetarium, museum or the zoo.
Get up early to watch a sunrise.
Pause your day to watch a sunset.
Play amazing music.
Dr. Judy Ronan Woodburn is a licensed clinical psychologist with Advocate Medical Group in Normal, Ill.
Related Posts
Comments
About the Author
Dr. Judy Ronan Woodburn is a Licensed Clinical Psychologist with Advocate Medical Group – Behavioral Health in Normal, Ill. She has helped her clients through a variety of issues for more than 20 years.