Fighting cancer with positivity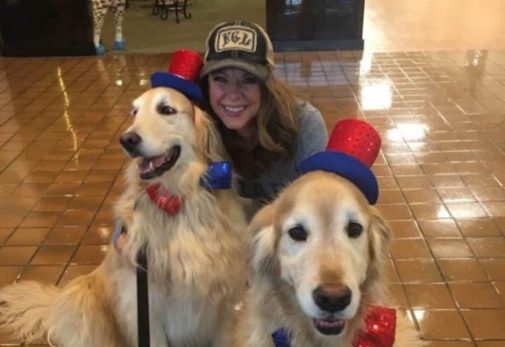 There's something to be said about the power of positive thinking and prevention. Karyn, a breast cancer survivor and hairstylist, knows this first hand, and she has made it her mission to share her experience with everyone she meets.
In the spring of 2017, Karyn was diagnosed with Stage 3 breast cancer. She was worried about lymphedema, a common condition caused by lymph node removal or damage during cancer treatment causing lifelong pain or discomfort in cancer survivor's extremities.
Her care team included Dr. Ameer Gomberawalla at Advocate Christ Medical Center in Oak Lawn, Ill. He offers offers a unique lymphedema prevention technique called Axillary Reverse Mapping. He uses an additional dye during surgery to map out the arm lymphatic system and avoid unnecessary damage. And when lymphatics need to be disrupted, he uses the dye to help reconnect them to other parts of the circulatory system to allow for continued flow during a procedure known as LYMPHA, and Dr. Gomberawalla is one of a few surgeons who offers this prevention technique across the US.
When Karyn woke up from her surgery, she saw the drain in her arm and learned that several lymph nodes were removed. She immediately began to worry how it would affect her job, but in that moment, she made it her mission to focus on everything that was going right in her life.
The very next day, Karyn made positive changes in her life, with daily affirmations and eating a diet with many cancer-fighting foods. As part of her recovery, she made sure to do her arm exercises, and could feel her strength coming back a little bit every day.
Today, Karyn is back at work and has full strength in her arm, without any lymphedema symptoms. She's maintained her positive outlook and credits this, along with the expertise of Dr. Gomberawalla and the rest of her care team, for her successful healing process.
She has made it her mission to share these messages of positivity and prevention with every client that sits in her styling chair and everyone she meets.
Do you know your risk for breast cancer? Take a free, quick online assessment by clicking here. And find a breast cancer specialist near you in Illinois or Wisconsin. 
Related Posts
Comments
About the Author
Stephanie Behling, health enews contributor, is an integrated marketing manager at Advocate Aurora Health Care in Downers Grove. She has an MBA from DePaul University, a BSLAS from the University of Illinois and 10 years experience in health care marketing. Stephanie is a new mom, loves spending time in Door County, Wisconsin and boating with her husband, son and their two dogs.