Is this tied to nearly half of all cancer in America?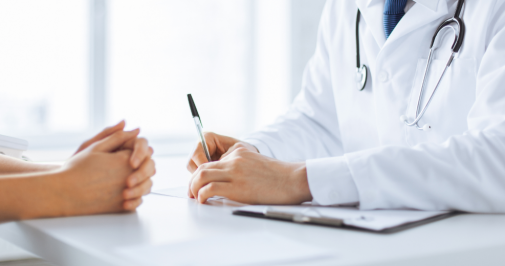 A report from the Centers for Disease Control and Prevention (CDC) stated that overweight and obesity are associated with 13 different types of cancer, which make up about 40% of all diagnosed cancer in the U.S.
The report goes on to say that between 2005 and 2014, cancers associated with overweight and obesity (with the exception of colorectal) have increased by seven percent, while those not associated with weight have decreased by 12%.
The 13 cancers associated with being overweight or obese include thyroid, liver, gallbladder, upper stomach, breast in post-menopausal women, pancreas, colorectal, ovarian, uterine, kidney, multiple myeloma, esophageal and meningioma.
More than half of Americans don't know that the extra weight they are carrying around increases their risk of cancer.
"Obesity remains one of today's most common and challenging health conditions," says Jean-Marie Tyner, a nurse practitioner at Advocate Medical Group in Lexington, Ill. "The fact that over half of Americans are unaware of this demonstrates the need for patient education as an integral part of our intervention and treatment."
The CDC encourages health care providers to counsel their patients on keeping a healthy weight and connecting them with community services that help with easier access to healthy foods.
"Efforts to assist Americans achieve a healthy weight and reduce their cancer risk extend past the clinic doors, however," says Tyner. "(It) requires commitment from community, business and government leaders."
Are you trying to watch your weight? Take a free, quick online assessment to learn more about your healthy weight by clicking here.
Related Posts
Comments
About the Author
Lynn Hutley, health enews contributor, is coordinator of public affairs and marketing at Advocate BroMenn Medical Center and Advocate Eureka Hospital in central Illinois. Having grown up in a family-owned drug store, it is no surprise that Lynn has spent almost 18 years working in the health care industry. She has a degree in human resources management from Illinois State University and is always ready to tackle Trivia Night.