How to cope after traumatic events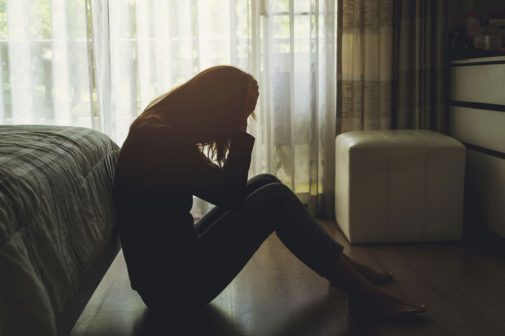 I was privileged to serve as a chaplain for the American Red Cross serving at the morgue at Ground Zero during the Sept. 11 recovery operation. It was an overwhelming experience for everyone involved. I thought that I was coping with the challenge very well at the time, until something happened that showed me how overwhelmed I had become.
I had pulled a night shift in the morgue and stopped to get a cup of coffee. I had a lot of change in my pocket and decided to pay for my coffee with my excess change. Suddenly, when I took the handful of coins out of my pocket, it wasn't that I couldn't do the math in my head to add them up. It was that suddenly, I didn't know what the coins represented. At that moment, I didn't know that the big silver one was 25 cents. I didn't know that the little copper one was a penny. I was suffering an acute traumatic stress reaction.
"Acute temporary stress reactions following a potentially traumatic event are common and normal," says Dr. Tim Lineberry, a psychiatrist and Chief Medical Officer of Aurora Health Care Medical Group. Dr. Lineberry is also an expert on Post Traumatic Stress Disorder (PTSD) and is a former Air Force physician. "These can involve symptoms like difficulty concentrating, difficulty sleeping and other reactions. Yet with supportive care, such as Psychological First Aid, most people heal naturally and don't have further problems."
So what is Psychological First Aid?
According to the National Child Traumatic Stress Network (NCTSN), Psychological First Aid (PFA) is an evidence-informed approach to providing help to children, adolescents, adults and families in the immediate aftermath of disaster, terrorism, tragedy, trauma or other upsetting events. In light of continuing violence worldwide, PFA is now, more than ever, a key resource for providing help to anyone affected by tragedy and traumatic events.
It was developed by the NCTSN and the National Center for PTSD, with contributions from individuals involved in disaster research and response. It's important to note that PFA is not just for health care professionals. Anyone can learn about this approach. Training in PFA is free and easily found on the NCTSN website.
Many organizations such as Advocate Aurora Health provide PFA to health care providers following potentially traumatic experiences like the unexpected death of a patient, a tragedy involving one of their co-workers and incidents of work place violence.
It's designed to reduce the initial distress caused by traumatic events and to foster short- and long-term adaptive functioning and coping. "At the heart of PFA is the assumption that people are resilient and that bolstering inherent resilience and encouraging connection with others is a powerful part of journeying through an upsetting experience," adds Dr. Lineberry. "For many people, the initial upsetting symptoms of a traumatic experience abate naturally. When these symptoms persist for a longer time or are extremely intense, it is a good idea to seek the further support of a mental health professional."
Which is exactly what I did.
When I had suffered from persistent nightmares and upsetting intrusive imagery months after I got home from Ground Zero, I sought the help of a psychologist, and it made all the difference.  None of us needs to try to get through difficult things alone. It's okay to not be okay. Having a difficult time after a difficult experience isn't a sign that we are weak – it is a sign that we are human.
If you or someone you care about is having a difficult time or dealing with a tragedy:
Talk to a mental health professional
If your organization has an employee assistance program (EAP), contact them
Talk to a faith community leader
No one has to go it alone.
Related Posts
Comments
About the Author
Reverend Kevin Massey, health enews contributor, is the System Vice President of Mission and Spiritual Care for Advocate Health Care and Aurora Health Care. He has more than 20 years of health care chaplaincy experience. Kevin is a frequent writer and speaker on topics in spiritual care and chaplaincy training.