Here's how treatment for the cancer that caused Walter Payton's death has improved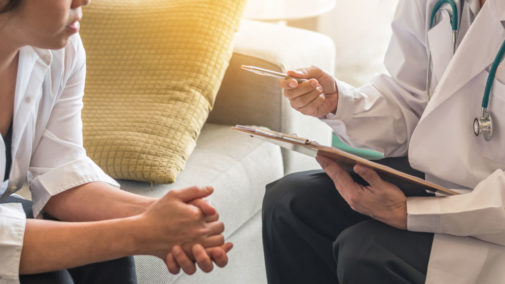 The cancer that killed Chicago Bears legend Walter Payton 20 years ago remains rare — so rare that it affects just 8,000 Americans per year, according to the American Cancer Society.
The number of cholangiocarcinoma, more commonly known as bile duct cancer, could be higher, though, because bile duct cancer is hard to detect.
Payton died at age 45 from consequences of bile duct cancer, which may have been caused by a liver disease known as primary sclerosing cholangitis (PSC). Bile duct cancer can occur at any age, but it is most common in people over the age of 70.
A network of tubes, called ducts, begin in the liver and connect to the gallbladder and small intestine. Bile, a fluid made by the liver to break down fats during digestion, is collected by the ducts. Bile ducts carry the digestive liquid bile from the liver to the small intestine. With PSC, the ducts that drain the bile become chronically inflamed. Since the ducts are long, tube-like structures with many segments, the inflammation and blockage can occur in more than one bile duct. This can, over time, predispose an individual to the development of bile duct cancer.
There are two types of bile duct cancer:
Intrahepatic bile duct cancer: This type of cancer forms in the bile ducts inside the liver.
Extrahepatic bile duct cancer: This type of cancer forms in the bile ducts outside of the liver. The extrahepatic bile duct is made up of two parts:

Perihilar bile duct cancer: This type of cancer is found in the hilum region where the right and left bile ducts exit the liver.
Distal extrahepatic bile duct cancer: This type of cancer is found in the distal region, which is made up of the common bile duct. The common bile duct passes through the pancreas and ends in the small intestine.
"Risk factors for bile duct cancer include PSC, Caroli's syndrome, congenital hepatic fibrosis and choledochal cysts in the bile ducts," says Dr. Fabio Sbrana, a surgeon who treats advanced liver and pancreatic cancer at Advocate Lutheran General Hospital in Park Ridge, Ill. "Since the intrahepatic bile ducts are deep inside the liver, there are no tests that can reliably detect bile duct cancers early. When we have symptoms in the extrahepatic bile ducts, that indicates the tumor has already advanced."
Bile duct cancer can cause symptoms, usually because a major bile duct is blocked. Because bile duct cancer is rare, these symptoms are most often caused by a disease other than bile duct cancer.
Common symptoms include the following:
Jaundice: Jaundice occurs when the liver can't get rid of the bile
Itching: Excess bilirubin, a greenish-yellow chemical found in bile, causes itching
Abdominal pain: Bigger tumors can cause pain below the ribs on the right side
Loss of appetite/weight loss: Those with bile duct cancer may not feel hungry
"Treatment of bile duct cancer has improved significantly over the past 20 years since Walter Payton's death with several new drugs now in clinical trials," says Dr. Sbrana, who works at Advocate's Pancreatic and Hepatobiliary Multidisciplinary Clinic. It treats cancers and diseases in the liver, pancreas, bile ducts and gastrointestinal tract.
"Tumor location is critical in determining the best treatment option. Surgical resection or liver transplantation is the only potentially curative therapeutic option, often associated with chemotherapy and radiation therapy," he says.
This tumor is rare enough that it's recommended to go to a multidisciplinary clinic with a team of surgical, radiation and medical oncologists.
Related Posts
Comments
About the Author
Neda Veselinovic, health enews contributor, is a public affairs coordinator at Advocate Lutheran General Hospital. She has more than five years of public relations experience and most recently worked with clients in the travel and hospitality industries. She prefers to spend her time with a cup of coffee and a good read and always welcomes book recommendations.