It's one of the deadliest forms of cancer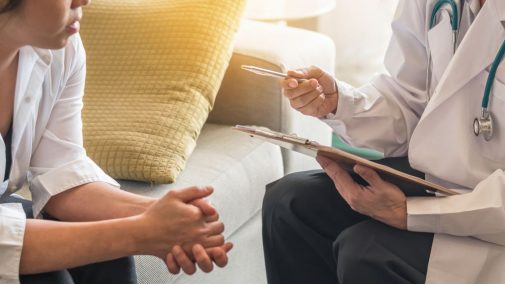 Pancreatic cancer is one of the deadliest forms of cancer, and in 2018, the American Cancer Society estimates over 55,000 people will be diagnosed with it, and nearly 45,000 will die from it.
What makes pancreatic cancer so deadly is it begins in the cells that line the ducts of the pancreas and spreads rapidly, and it is seldom caught in the early stages.
Hearing you are diagnosed with this deadly form of cancer can be terrifying, but new research offers hope for newly diagnosed patients.
Two new clinical reports out of France and the Netherlands found that innovative treatments may extend the lives of patients being treated for pancreatic cancer.
The French study looked at the efficacy of a four-drug chemotherapy regimen for patients after surgery. The treatment's goal is stopping the spread of the cancer to other organs in a patient's body. As part of the study, the researchers examined data of pancreatic cancer patients who were all between 3 weeks and 12 weeks post-surgery. Participants received one of two treatments. The first was a four-drug chemotherapy combination. The second group, randomly selected, received the current standard of care for pancreatic cancer patients, which is a single chemo drug.
The researchers found that patients who received the four-drug combo had an overall survival of more than 54 months, while those taking the single chemo drug, the current standard of care, had a survival overall of 35 months, a difference of over a year and a half.
"This survival rate following more intensive chemotherapy after surgery is unprecedented and impressive in this high-risk disease," says Dr. Edward James, a medical oncologist specializing in GI malignancies at Advocate Lutheran General Hospital in Park Ridge, Ill. "Offering this regimen for fit patients who have had upfront resection of their pancreatic cancer represents a tremendous clinical advance."
The second clinical trial out of Netherlands examined another innovative treatment. This study focused on the efficacy of providing chemotherapy and radiation treatments before a patient had pancreatic cancer surgery. In the study, patients either had their tumors removed immediately or underwent a chemo/radiation combination prior to surgery.
The results?
Patients who were treated prior to surgery had a survival on average of 17 months compared to those who went straight to surgery whose survival was less than 14 months. In addition, the neoadjuvant treatment affected the success rates of the surgery. For those treated with chemo and radiation prior to surgery, surgeons were able to remove the tumor in 63 percent of patients. On the other hand, surgeons were only able to remove 31 percent of the tumors of patients not treated prior to surgery. Treatment prior more than doubled the success rate of the surgery.
Experts are not surprised by the results.
"We are already utilizing many of these types of neoadjuvant therapies at Advocate Lutheran General Hospital for pancreatic cancer patients," says Dr. Fabio Sbrana, a surgeon who specializes in minimally invasive robotic surgery and performs some of the most intricate and complicated cancer procedures using robotics. "We've found that performing chemo and radiation before surgery significantly improves success rates with these surgeries, and these treatments are imperative – even in early stage patients."
That's because with such a deadly form of cancer, shrinking the tumor prior to surgery is critical to ensuring removal of the cancerous cells, says Dr. Sbrana.
"We have to be innovative and radical with our treatments in order to have a chance against this disease," he stresses.
Concerned about your risk of pancreatic cancer?
Some factors that may contribute to an increased risk include:
Family history
Chronic pancreatitis
Over the age of 60
Diabetes
Smoker
Of African-American heritage
Warning signs can often be mistaken for less serious conditions.
Dr. Sbrana says some signs you should be on the lookout for include:
Abdominal or back pain
Loss of appetite
Yellowing of the skin or eyes
Weight loss
Nausea
Recent onset diabetes
And eventually, diarrhea with oily/greasy, light stools or dark urine
Advocate Cancer Institute's Center for Advanced Liver and Pancreatic Care is leading the way with minimally invasive techniques and access to clinical research trials. Performing more procedures than any other health system in Illinois and a 24-48 hour second opinion program at locations throughout Chicagoland, we make it easier to be seen close to home.
Related Posts
Comments
About the Author
Jacqueline Hughes is a former manager, media relations at Advocate Aurora Health. Previously, she was the public affairs and marketing manager at Advocate Lutheran General Hospital in Park Ridge, IL. She earned her BA in psychology at Stanford University in Palo Alto, California. Jackie has 10 plus years experience working in television and media and most recently worked at NBC 5 in Chicago. In her free time, she enjoys swimming, going to the movies and spending time with her family.