How food can affect your mood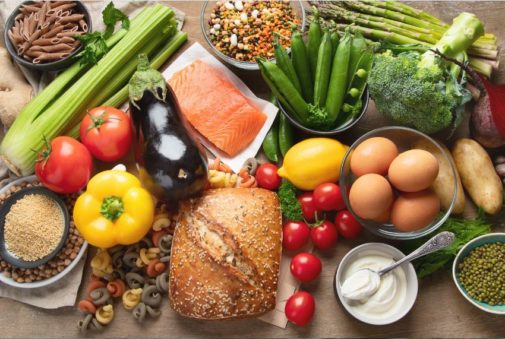 We all know how comfort foods can make us think we feel better. But does it matter if we reach for the ice cream, mac and cheese and pizza – or should we choose healthier options?
"Healthy eating plans are important," says Dr. Pamela Xiong,  a psychologist at Aurora Behavioral Health Center in Racine, WI. "Published studies consistently show diet and behavioral health are connected. People who overeat are at increased risk of a host of health problems such as type 2 diabetes and respiratory difficulties, as well as anxiety and depression."
Specifically, clinical trials associate a diet high in fruits and vegetables and low in processed foods with reduced symptoms of depression.
In a recent study, 101 young adults with elevated levels of depression symptoms and who routinely ate a poor diet were randomly assigned to one of two groups. One group followed a Mediterranean-like diet for three weeks. They ate about six more servings of fruits and vegetables per week than the control group. They ate three servings of whole grains per day and three servings of protein per day from lean meats, poultry, eggs, tofu and beans, as well as three servings of fish per week. Per day, they also ate three servings of unsweetened dairy, three tablespoons of nuts and seeds and two tablespoons of olive oil.
The control group did not change their diets and continued to eat a diet higher in refined carbohydrates, processed foods and sugary foods and beverages.
After three weeks, the researchers found that those following the Mediterranean-style diet reported significantly lower depression symptoms. Their depression scores fell from moderate down to normal, and they also reported lower levels of anxiety and stress.
For those in the control group, their depression scores didn't change and stayed in the moderate range.
"These results support previous research findings where a diet rich in fruit, vegetables, whole grains, fish, olive oil and low-fat dairy was associated with a lower risk of depression," says Dr. Xiong. "Plus, this healthier style of diet is known to benefit your heart, too, and is associated with reduced risk for cardiovascular disease."
Are you trying to eat right and watch your weight? To learn more about your healthy weight range, take a quick, free online assessment by clicking here.
Related Posts
Comments
About the Author
Mary Arens, health enews contributor, is a senior content specialist at Advocate Aurora Health in Milwaukee. She has 20+ years of experience in communications plus a degree in microbiology. Outside of work, Mary makes healthy happen with hiking, yoga, gardening and walks with her dog, Chester.