Listeria concerns prompt apple recall in Illinois, Wisconsin and elsewhere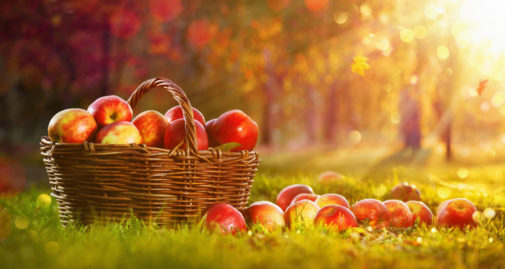 A Michigan-based produce company and the Food and Drug Administration have announced a recall of nearly 2,300 cases of fresh apples, citing potential Listeria monocytogenes contamination.
The recalled apples were shipped to Wisconsin, Illinois, Michigan, Kentucky, Florida, Louisiana, North Carolina and Texas between Oct. 16 and Oct. 21.
"It is definitely concerning for foods to be contaminated with Listeria," says Dr. Robert Citronberg, director of the division of infectious diseases at Advocate Lutheran General Hospital in Park Ridge, Ill. "While most people will not get seriously ill from eating such food, those with compromised immune systems – pregnant women, newborns, the elderly, cancer patients on chemotherapy – can get seriously ill, have miscarriages or even die from the infection."
North Bay Produce, Inc. says the implicated apple varieties include McIntosh, Honeycrisp, Jonathan, Fuji, Jonamac and Red Delicious. They were sold in plastic bags under the Great Lakes and North Bay Produce Pure Michigan brands, as well as in unbranded clear plastic and white paper tote bags. Photos of recalled products can be found here.
Listeria is a common bacteria but should not be found in foods that are to be consumed, Dr. Citronberg says.
At this time, no linked illnesses have been reported. The company did encourage consumers to either discard or return apples bought after Oct. 16 to the place of purchase.
Consumers shouldn't panic in situations like this, Dr. Citronberg says, nor they should they swear off apples. However, they should pay attention to the brands of apples and be mindful of whether they are potentially involved in the recall.
"If someone believes they have eaten a potentially contaminated apple, they should contact their physician, especially if they are at risk for severe infection," he says.
But "all in all," he says, "an apple a day still keeps the doctor away."
Related Posts
Comments
About the Author
Adam Mesirow, health enews managing editor, is media relations director of Advocate Aurora Health. Securing high-profile media placements for more than a decade, he loves to tell a good story. Adam earned a Bachelor's degree in Public Policy from the University of Michigan. He lives in Chicago and enjoys playing sports, reading TIME magazine and a little nonsense now and then.