This group of people is missing out on the flu shot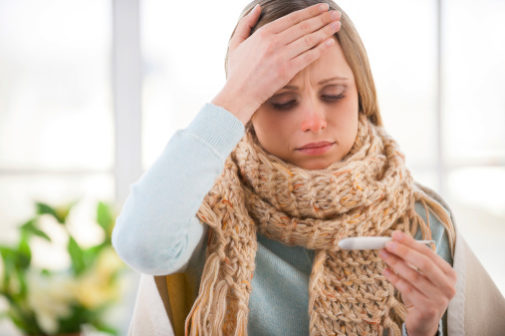 About 2 in 3 pregnant women do not receive their flu and whooping cough vaccines, exposing both them and their unborn children to potentially serious health consequences, according to a new report from the Centers for Disease Control and Prevention.
The CDC recommends all pregnant receive their flu shot anytime throughout their pregnancy and whooping cough vaccines early in their third trimester during each pregnancy.
Dr. Jennifer Balash, an OB-GYN at Advocate Good Samaritan Hospital in Downers Grove, Ill., says she understands the desire to avoid exposure to anything unnecessary during pregnancy, but says moms should abide by the CDC's recommendations.
"In general, women who are pregnant take extra caution when deciding which medications to take, which products to use and which foods to eat," she says. "But I recommend that all women who are pregnant or plan to become pregnant receive the vaccine as soon as it is available."
About 69% of reported whooping cough deaths occur in babies less than 2 months old, and babies under the age of 6 months are at the highest risk of all children for hospitalization from influenza, the report states.
The difference in outcomes is significant. According to the CDC, flu vaccination during pregnancy lowers risk of influence hospitalization in babies less than 6 months old by 72% and pregnant women by an average of 40%.
The whooping cough vaccine has similar outcomes, lowering risks of the disease in babies less than 2 months old by 78% and hospitalization by 91%.
While infants cannot receive the vaccine until they are 6 months old, mothers have a natural way of protecting them until then. During gestation, their bodies share antibodies with their children through a process called passive immunity, including antibodies formed through vaccination. Babies who had exposure to the vaccine while in the uterus have fewer flu-related hospitalizations.
Balash says that women looking to become pregnant or who are pregnant should ask their physician for guidance.
Related Posts
Comments
About the Author
Nathan Lurz, health enews contributor, is a public affairs coordinator at Advocate Good Samaritan Hospital. He has nearly a decade of professional news experience as a reporter and editor, and a lifetime of experience as an enthusiastic learner. On the side, he enjoys writing even more, tabletop games, reading, running and explaining that his dog is actually the cutest dog, not yours, sorry.