Don't like going to the gym? It could be your personality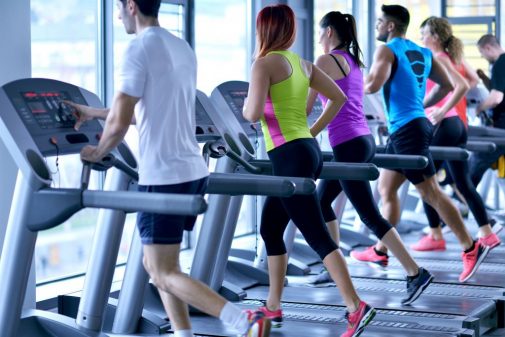 If you like exercise but can't stand doing it in a gym – or can only do it in a gym – it could be because of your personality.
A study by the British Psychological Society says your preferred exercise regimen could have ties to whether you're an introvert or extrovert and whether you're more logical or creative.
More than 800 people from a range of businesses across several countries were surveyed for the study, showing extroverts were more likely to prefer exercising at the gym. Those with a preference for objective logic were more likely to stick with regimented exercise plans, and naturally creative people were better suited for outdoor activities.
Ed Bendoraitis, an exercise physiologist at the Advocate Good Samaritan Hospital Health and Wellness Center in Downers Grove, Ill., says the findings reinforce that there is no one-size-fits-all fitness routine.
Understanding your personality type and which exercise would go well with it can go a long way toward ensuring you pick something you'll be excited to keep doing, he says.
"Exercise does not have be like a P.E. class in high school," Bendoraitis says. "Exercise can be any activity that challenges the person. It does not have to be structured but does have to be outside of their normal routine and performed on a regular basis to achieve results."
The trainer says the study can help fitness professionals mold their programs even more toward the needs and desires of their client.
"This way, it can make the client comfortable when exercising and hopefully add enjoyment so they will look forward to exercise as opposed to it being a chore," he says.
Related Posts
Comments
About the Author
Nathan Lurz, health enews contributor, is a public affairs coordinator at Advocate Good Samaritan Hospital. He has nearly a decade of professional news experience as a reporter and editor, and a lifetime of experience as an enthusiastic learner. On the side, he enjoys writing even more, tabletop games, reading, running and explaining that his dog is actually the cutest dog, not yours, sorry.