Traveling for Thanksgiving? Stay safe on airplanes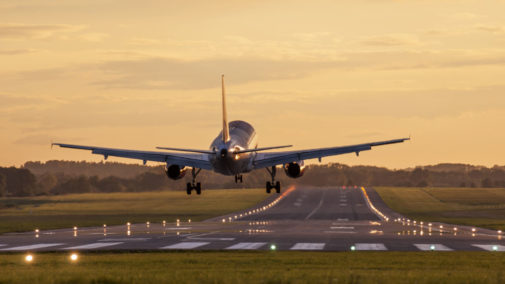 A lot of people will be getting on airplanes next week to travel for the holidays, but a recent study suggests you take some caution.
The study, by the City University of New York, found that tap water on planes could get you sick. But there's no need to fear. You can be healthy the rest of your trip with these tips
Drink bottled or filtered water
Staying hydrated before and during a flight is a good way to prevent getting sick. "Plane cabins tend to be dry, and dehydration can lead to dry mucus membranes, which will make you more susceptible to bacteria and viruses" says Dr. Julie Heyrman, a family medicine and integrative medicine physician at the Aurora Health Center in Germantown, Wis.
But if you want to avoid the plane's water, bring an empty reusable water bottle in your carry on or buy bottled water after you are through security or on the plane.
Skip the coffee and tea
To be extra cautious, the study recommended avoiding coffee and tea on airplanes as they are made with the same, potentially contaminated water. "Whether or not you are concerned about the water quality, you might want to skip any caffeinated beverage since it can be a mild diuretic," says Marsha Atkins, a nurse practitioner with Advocate Medical Group in Normal, Ill. "This can cause an extra trip to the bathroom that you might not want to hassle with while in the air."
Avoid washing your hands with the lavatory's water
The study also found that water from lavatory sinks had bacteria. Instead of washing your hands, researchers suggest using hand sanitizer, especially before touching your face or eating.
It's important to note that not every plane has unhealthy drinking water, but sticking to water you bring can help ensure a healthy flight.
Related Posts
Comments
About the Author
Anna Kohler, health enews contributor, is a public affairs specialist for Advocate Health Care and Aurora Health Care. She received her Bachelor of Science in public relations from Illinois State University and has worked in healthcare public relations for over three years. In her free time, she enjoys working out, exploring new places with her friends and family and keeping up with the latest trends.