10 tips to avoid getting sick on your flight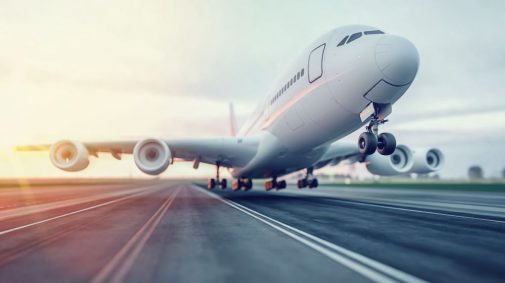 You've packed the swimsuit and flip flops. Before you get on the airplane, there are steps you can take to improve your chances for a healthy vacation.
According to the Centers for Disease Control and Prevention, more than 300 million people travel on long-distance flights (generally more than four hours) each year. The farther you fly, the greater the potential risk for health complications with your flight that could jeopardize your vacation.
"Preparing for travel can sometimes add to the stress you are taking a vacation from. With a little advanced planning, these tips can get you to your destination safely and in good health," says Dr. Julie Heyrman, a family medicine and integrative medicine physician at the Aurora Health Center in Germantown, Wis. Dr. Heyrman suggests taking a few precautions before, during and after you fly to help insure a healthy vacation.
Pre-flight
See your doctor. If your travel plans include foreign destinations, check with your doctor at least four to six weeks before your departure to get any recommended vaccinations and medial advice.
It's a good idea to get in some light exercise before a long-distance flight. Consider a walk outdoors, if the weather permits, and soak in the sunshine. This will help boost your vitamin D levels, which helps to regulate your immune system.
Make sure to drink plenty of water up to two days before you travel.
In-flight
Carry on your medications. Use a cosmetic bag specifically for this purpose so everything is easy to find. It is with you in the event your luggage gets lost or there are flight cancellations or delays.
Board last. Head to the end of the line as travelers make their way aboard. This allows you to spend a little extra time moving and less time confined to your seat in the aircraft.
Sanitize your surroundings. Pack some sanitizing wipes and wipe down your seat's arm rests, tray table, window shade and seat belt to kill germs from previous passengers.
It's important to continue to hydrate, especially on the plane. Plane cabins tend to be dry, and dehydration can lead to dry mucus membranes, which will make you more susceptible to bacteria and viruses. This also means avoiding the salty snacks and alcoholic and caffeinated beverages during the flight. Save them for when you reach your destination.
Bend and stretch. Make sure to make time during your flight to keep the blood flowing. Blood clots are a rare but real risk for long-distance travelers. Compression socks can help decrease swelling in the feet and ankles with flights longer than three hours. To increase blood circulation while sitting, flex your feet and extend your legs or hug your knees for ten seconds at a time. When the pilot turns off the seat belt sign, get up and move.
Post-flight
Breathe in some fresh air. Take a walk outside and breathe deep to get your blood flowing. Consider meditation to put you in a relaxed state of mind so you get the most out of your time away.
Enjoy your vacation. Time away from your daily routine is an opportunity to de-stress, unplug and really enjoy your surroundings. 
Related Posts
Comments
About the Author
Carla Basiliere, health enews contributor, is a seasoned communications professional with over 15 years of experience in the health care industry. Carla has a BS degree in Mass Communications from the University of Minnesota Mankato. In her free time, Carla enjoys spending time outdoors with family and friends.