What you should know about 3D mammograms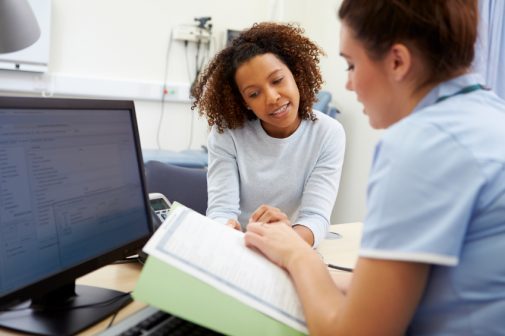 As a clinical researcher and diagnostic radiologist who reads thousands of mammograms each year, I was dismayed to read news reports questioning the use of 3D mammography.
The sustained benefits of 3D mammography are clearly demonstrated both clinically and scientifically. There are many peer-reviewed, scientific articles which substantiate improved cancer detection and fewer false positives associated with 3D mammography.

Unfortunately, the reports fail to present this information to readers and have the potential to confuse patients and physicians regionally and nationwide. These patient outcomes are maximized in facilities with highest utilization of 3D mammography. Advocate Aurora Health moved away from a hybrid 2D/3D screening program to a predominantly 3D screening program across both Illinois and Wisconsin. 
A well-demonstrated benefit of 3D mammography is reducing the recall rate, or the number of women who are told their screening mammography results need further follow-up. These recalls, or callbacks, impose a tremendous psychological and economic burden to patients. Not only do patients and their families experience fear and anxiety due to a potential cancer diagnosis, but recalls also lead to noncompliance with future screening recommendations and a 13-month average delay to returning to screening mammography. That is 13 months during which a breast cancer may be growing and left undiagnosed. Experiencing a recall or false positive increases the risk of late stage at diagnosis. The importance of recall reduction cannot be overlooked.

Withholding 3D mammography screening would put countless women at risk for missed or delayed cancer diagnoses when they are larger and harder to treat. It is my duty as a physician to ensure my patients and physician partners are properly informed with the facts. Breast cancer screening with 3D mammography is a superior tool for early cancer detection when these cancers are easiest to treat.
The experience of thousands of radiologists reading thousands of mammograms is not anecdotal – it is rooted in evidence-based medicine and data. Behind every mammogram is a mother, a daughter, a sister, a friend, a valued member of our community. We owe it to all women to provide them with unfettered access to this life-saving technology.
Dr. Nila Alshiek is Advocate Aurora Health's breast imaging & research chair and co-medical director of the Caldwell Breast Center at Advocate Lutheran General Hospital in Park Ridge, Ill.
Related Posts
Comments
About the Author
Dr. Nila Alsheik, Advocate Aurora Health breast imaging & research chair and co-medical director of the Caldwell Breast Center at Advocate Lutheran General Hospital in Park Ridge, Illinois, is an expert in diagnostic radiology. She has read tens of thousands of mammograms in her career.