Is it safe to travel right now?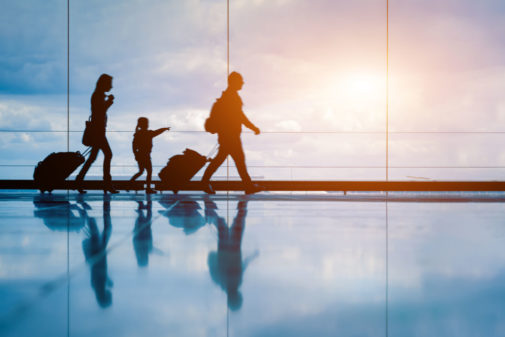 The spread of the new coronavirus has sparked concern among travelers, especially as major events and festivals across the country have been put on hold to try to avoid spreading COVID-19.
If you have travel plans in the coming days and weeks, should you call them off?
"Travel in the US is generally safe," Dr. Robert Citronberg, director of infectious diseases at Advocate Lutheran General Hospital in Park Ridge, IL, says. "If however, you are elderly or have many medical conditions or chronic lung disease, you may want to consider staying at home until we know a little bit more about this virus."
What about traveling on airplanes?
"The air in airplanes is actually quite safe," Dr. Citronberg says. "It's filtered through HEPA filters and recirculated, so transmission of disease through the air on airplanes is unusual. The concern would be contact, if somebody had the virus and coughed or sneezed on a surface, you could touch the surface, and then touch your mouth, nose or eyes and actually infect yourself.
As always, washing your hands is an important way to prevent the spread of disease whether you're traveling or staying at home. Always use soap and wash your hands for 20 seconds at a time.
The Centers for Disease Control and Prevention reports that key symptoms include fever, coughing and shortness of breath. Those symptoms can appear from 2 to 14 days after you're exposed to it.
And if you have specific concerns about traveling or think you've had coronavirus symptoms, you should call your doctor.
Dr. Citronberg answered these questions via social media. You can watch the full video below.

Find one in Illinois. Or find one in Wisconsin.
Read more:
Related Posts
Comments
About the Author
Mike Riopell, health enews contributor, is a media relations coordinator with Advocate Aurora Health. He previously worked as a reporter and editor covering politics and government for the Chicago Tribune, Daily Herald and Bloomington Pantagraph, among others. He enjoys bicycles, home repair, flannel shirts and being outside.