You know a healthy lifestyle is good for you. But did you know it might help prevent this?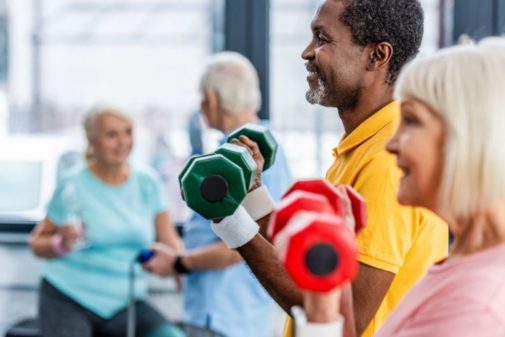 Eating right and exercising together have an wide range of health benefits, from lowering your risk of heart disease to diabetes management to maintaining a better mood. But what if a healthy lifestyle could also prevent dementia?
In a recent study by British researchers writing in JAMA, 196,383 individuals both with high genetic risk of dementia and no indication of genetic risk of dementia were monitored over an average of 8 years. Participants were given a score indicating their level of "healthy lifestyle," categorized by tobacco use, physical activity, alcohol consumption and diet habits.
People with no genetic indicators of dementia who engaged in a poor-quality lifestyle were 34% more likely to develop dementia. Those with high-risk of dementia and a poor-quality lifestyle were at nearly triple the risk of developing dementia than those with a healthy lifestyle and low indication of developing dementia.
Dr. Steven Sandstrom, a neurologist at Aurora Health Center in Fond du Lac, Wis., says these findings compound how vital it is to be aware of your own health and make sure you're taking steps to look after your long-term health. While living a healthy lifestyle doesn't guarantee you'll never develop a serious ailment, it certainly reduces your chances.
If you struggle with maintaining a healthy lifestyle, Dr. Sandstrom suggests seeking a wellness coach to help with making lasting changes to your health.
You can also take a quick assessment to learn more about your healthy weight range.
Related Posts
Comments
About the Author
Bonnie Farber, health enews contributor, is a communications professional in the Public Affairs and Marketing Operations Department at Advocate Health Care and Aurora Health Care. In her free time, Brianna enjoys living an active lifestyle through biking, hiking and working out at the gym, but even more than that, she especially loves spending quality time with her two cats (Arthur and Loki), son and husband.