4 at-home tips for dealing with adult eczema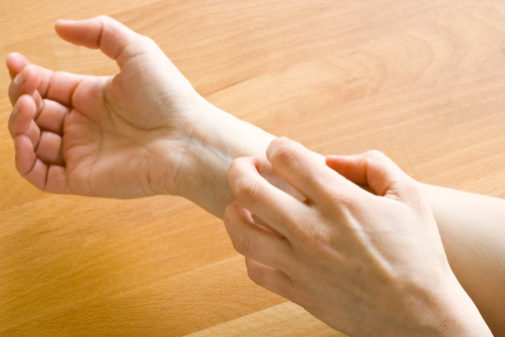 It is estimated that eczema effects more than 31 million Americans, according to the National Eczema Association. For some, the condition fades after childhood, but for others, it can develop in adulthood or linger for a lifetime.
Aside from over the counter and prescription topical creams and ointments, prescription pills, steroids, and now an injectable medication, there are some things you can do at home to help get rid of those itchy, irritated areas.
"What is commonly perceived as a childhood condition can absolutely occur in adults," says Dr. Michael Jude Welsch, a dermatologist associated with Advocate Christ Medical Center in Oak Lawn, Ill. "Eczema is a medical condition in which patches of skin become rough and inflamed, itchy, dry or blistering, and scaly."
To help manage eczema, Dr. Welsch offers these non-prescription tips:
Moisturizers: Anything from creams to petrolatum can help restore the skins' barrier function and moisturize the skin.
Coconut oil: A great plant-based moisturize alternative. Applying can act as a soothing agent, given its anti-inflammatory properties.
Apple cider vinegar baths: Adding two cups of apple cider vinegar to your lukewarm bath. This acid is mild enough to potentially restore your skin to a health pH level.
Meditation: Stress and anxiety often exacerbate eczema flare-ups. Making meditation a part of your daily routine can improve overall sleep patterns and enhance calmness.
Related Posts
Comments
About the Author
Kelsey Sopchyk, health enews contributor, is a media relations coordinator at Advocate Aurora Health. She earned her BA in journalism and mass communications from the University of Iowa. In her spare time, you can find Kelsey tending to her plant children, trying new sushi restaurants in Chicago and cheering on the Cubs.