Cancer 'alarm' symptoms you should know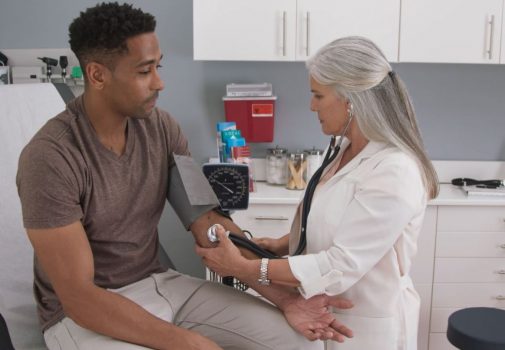 Do you notice changes in or on your body? It might be time to pay more attention.
Research revealed people who are "body vigilant" are more likely to seek help from a physician and diagnose cancer early.
A study out of the United Kingdom examined patients' attentiveness to their bodies as well as their willingness to talk to a physician about their symptoms. It showed that nearly half of the people studied experienced at least one of 14 "cancer alarm symptoms," but only 63% of those sought the help of a physician or medical expert. The researchers also found that people who were more "body vigilant" were more likely to contact a professional for at least one of the "alarm" signs.
The results are not surprising to Dr. Heidi Memmel, a breast surgeon at Advocate Lutheran General Hospital in Park Ridge, Ill.
"So many people, especially women, are so busy taking care of their family, busy with their careers and just busy in general that they forget to listen to their own bodies when something is wrong," Dr. Memmel says.
Cancer is the second leading cause of death in the U.S., according to the Centers for Disease Control and Prevention. Cancer that is diagnosed early has a better chance of a successful treatment, so seeking help is critical if you experience an alarming cancer symptom.
Dr. Memmel emphasizes the importance of undergoing routine screening tests, like mammograms and colonoscopies. Your doctor can help you know if one is right for you.
"These tests have been shown to detect cancer earlier when it's easier to treat and cure," she says. "It's also important to see your doctor regularly and report any concerning changes, like pain that won't go away or significant weight loss without trying."
A full list of the 14 cancer "alarm" symptoms from the study is included below:
Persistent cough or hoarseness
Unexplained lump
Unexplained weight loss
Change in the appearance of a mole or a new mole
Persistent change in bowel habits
Persistent change in bladder habits
Abdominal bloating (i.e. bloating of the tummy or belly)
Unexplained pain
Difficulty swallowing
Blood in urine
Rectal bleeding (i.e. bleeding from the back passage or blood in the bowel motions)
Other unexplained bleeding
Any breast changes
A sore that does not heal
You shouldn't let COVID-19 keep you from seeking the health care you need, especially in an emergency. Advocate Aurora Health has made a Safe Care Promise to take additional steps to keep you safe. Read more here.
Want to learn more about your risk for breast cancer? Take a free online quiz.
Read more articles approved by doctors:
Related Posts
Comments
About the Author
health enews staff is a group of experienced writers from our Advocate Aurora Health sites, which also includes freelance or intern writers.