How your social network can affect how you face these symptoms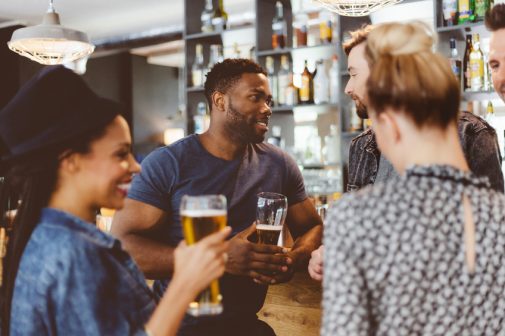 They say there's strength in numbers, and that's certainly true when it comes to your health. Study after study suggests that an active social life is good for your physical and mental health, but being part of a tight-knit social network could actually increase your risk of a potentially fatal stroke.
For a study published in Nature Communications, researchers surveyed 175 patients who were treated for stroke and mapped their social networks. The network data was compared against the amount of time it took for the patients to go to the hospital for treatment.
What the researchers ultimately found may be surprising: Patients with tight-knit social networks were more likely to overlook their stroke symptoms and delay their care, whereas patients with loose social networks were more likely to get themselves to a hospital. Why is that?
"This study builds on previous research that suggests that patients with strong social networks tend to downplay their stroke symptoms or keep it to themselves. Sometimes, patients may be around family members or friends who also downplay the seriousness of the patient's symptoms or perhaps advise them to wait for the symptoms to subside on their own," says Dr. Asterios Tsimpas, director of cerebrovascular and endovascular neurosurgery at Advocate Illinois Masonic Medical Center in Chicago.
Alternately, those with loose social networks tend to rely on acquaintances or strangers, who are more likely to urge emergency medical attention.
"One major limitation to this study is that it only included patients who suffered mild strokes. Still, the study highlights the critical importance of knowing the signs and symptoms of stroke so that there is no delay in receiving lifesaving care for stroke," Dr. Tsimpas adds.
Most strokes are preventable, and many of the risk factors are controllable. Take a free, quick online risk assessment to estimate your chance of experiencing one by clicking here.
Related Posts
Comments
About the Author
Jaimie Oh, health enews contributor, is regional manager of public affairs and marketing at Advocate Health Care. She earned her Bachelor's Degree in Journalism from the University of Missouri-Columbia and has nearly a decade of experience working in publishing, strategic communications and marketing. Outside of work, Jaimie trains for marathons with the goal of running 50 races before she turns 50 years old.