Her life is a reminder why this could save yours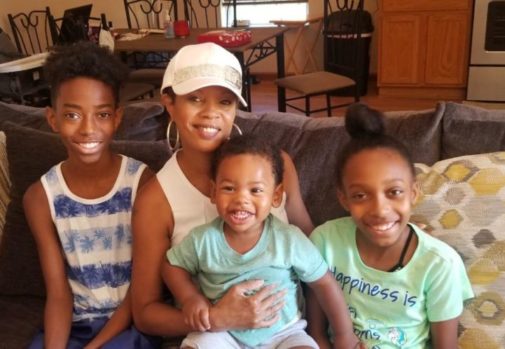 Sindy Howell-Stewart was told she should get a colonoscopy. Even though Sindy would sometimes experience uncomfortable symptoms, she didn't think it was necessary. Time passed by.
"I put it off for years. I heard stories about how nasty the drink is you have to take, and I just had a negative feeling about it," Sindy explained.
It wasn't until 2018 when Sindy was 58 years old that she finally had her first colonoscopy. It's a good thing that she did. Sindy remembers sitting at her desk and receiving a call from her doctor who said they had found some polyps and then the infamous words: "It's cancer." The cancer was in her rectal wall and thankfully they caught it early, at stage one.
"That's when the fear started to sink in. The worst-case scenario was a colostomy bag. I just worried about how my life was going to change," Sindy said.
But she put her faith in her care team at Aurora Medical Center in Kenosha and the cancer center at Aurora Southern Lakes in Burlington. She endured several weeks of chemotherapy and radiation to shrink the cancer before doctors could do surgery. Sindy heard from a team of experts who reviewed her case, including her surgeon, Dr. James Klas at Aurora St. Luke's Medical Center in Milwaukee.
"Geneticists, radiation oncologists, oncologists, surgeons, pathologists, radiologists and nurse navigators; everyone who touches your care gets a presentation of the case and makes recommendations," Dr. Klas explained. "Not all patients get that kind of collaborative care outside our health system."
Sindy's surgery was successful and she now gets checkups to ensure the cancer hasn't returned. So far, all have ended with great news. Her therapy also includes talking about her experience and the importance of colonoscopies to anyone willing to listen, especially women.
"I was Mrs. Wisconsin in 2005, and people think, 'Oh she must be perfect.' Well, Mrs. Wisconsin had colon cancer. It can happen to you," Sindy shares. She wants to urge people to not put off scheduled screenings, not even during a pandemic. "I could have been stage 4, and my life would be very different if I kept putting off the screening. You have to do it."
"A colonoscopy can save your life," says Dr. Klas. "Aurora has done a great job of making our facilities safe. Everyone is wearing masks and personal protective equipment. Don't use COVID-19 as another excuse not to get screened."
The best way to know whether you should get a colonoscopy is to ask your doctor.
Related Posts
Comments
About the Author
Tami Hughes is a public affairs coordinator for Advocate Aurora Health. She attended college at the University of Miami and loves watching her Hurricanes play just about anything. She enjoys cooking and going to concerts with her husband. Her heart is made happy by her children, Neenah and Jack, and her dog child, Rizzo.