Who is more likely to get the flu, you or your child?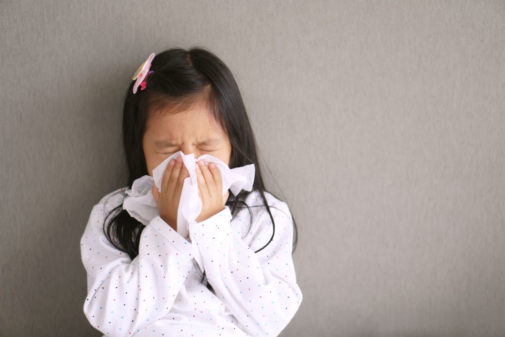 We're all at risk of getting the flu, which is why flu shots are important for adults and children 6 months and older. But who is more likely to get the flu, and why?
Dr. Markeita Moore, a pediatrician with Advocate Children's Hospital, shares what you need to know.
Because children tend to touch their eyes/nose/mouth/etc. more often than adults, are they at a greater risk?
Yes, children, especially 5 years old and younger, can be more susceptible to flu. Children explore and learn with their hands. They are typically encouraged to share, as well. It's difficult for them to maintain clean hands and keep things to themselves.
Do you anticipate a slower spread of the flu with children learning remotely and parents working remotely?
Since respiratory droplets are the typical route for flu virus transmission, it is likely remote learning and working will reduce influenza transmission. Wearing a mask also decreases risk of catching the flu. According to the Centers for Disease Control and Prevention, a person may get the flu by touching a surface or object that has flu virus on it and then touching their own mouth, eyes, or nose. This route is less likely than person-to-person transmission. Remember that public outings, family gatherings, play dates and other social activities still pose risks.
What can you do to keep yourself and your kids healthy?
The first step is getting your flu shot for yourself and family.
Handwashing is key every day, especially during respiratory season and a pandemic. As we walk up our stairs, I have my kids sing our mantra: shoes, coat, wash our hands. Shoes, coat, wash our hands.
Routinely clean home surfaces.
Give children (and yourself!) age-appropriate vitamins and stress coping mechanisms/activities. These aid in maintaining a healthy immune system.
What about flu shots?
Children 6 months and older can receive an annual flu shot. Some experts have stated compared to the population that does not receive flu vaccines, people who routinely get an annual flu vaccine typically have a higher resistance to emerging flu strains. If you develop an influenza infection, the flu vaccine decreases the rate of hospitalization, ICU level care and risk of flu-related mortality. We can vaccinate for the flu. So let's take a bit of control during this pandemic.
Related Posts
Comments
About the Author
Holly Brenza, health enews contributor, is the public affairs coordinator at Advocate Children's Hospital. She is a graduate of the University of Illinois at Chicago. In her free time, Holly enjoys reading, watching the White Sox and Blackhawks, playing with her dog, Bear and running her cats' Instagram account, @strangefurthings.