This is the difference between a heart attack and cardiac arrest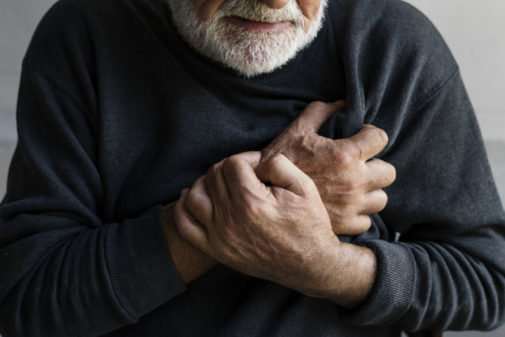 According to the CDC, approximately 805,000 Americans have a heart attack each year, while 475,000 die of cardiac arrest. But wait, what's the difference? If you don't know, chances are you're not alone.
"Many people use 'heart attack' and 'cardiac arrest' interchangeably, but they're not mutually exclusive," explains Dr. Kerry Ahrens, a board-certified Emergency Medicine physician at Aurora BayCare Medical Center. "A heart attack is when an artery that feeds the heart is blocked by a clot or plaque. If it is blocked long enough, it can stop the heart – that's cardiac arrest."
If you believe someone is having a heart attack, it's important to seek emergency care ASAP.
"Sudden cardiac arrest is possible," says Dr. Ahrens, "but you can be prepared by knowing and performing CPR as you wait for the emergency response team."
Additionally, automated external defibrillators can be used if readily available and may be the difference between life and death.
Heart attacks can occur suddenly, often accompanied by surprising symptoms. Know your body, watch for symptoms, and consult your doctor about your risk for heart attack. Risk factors include:
High blood pressure
High blood cholesterol
A history of smoking or currently smoke
Diabetes
Obesity
Unhealthy diets
Lack of exercise
Excessive drug and alcohol use
Check out one patient's experience with heart attack:
Want to learn more about your risk for heart disease? Take a free online quiz to learn more.
Read more: 
Related Posts
Comments
About the Author
Cali Nygren, health enews contributor, is a marketing intern for Aurora BayCare with a BA in business administration from the University of Wisconsin – Green Bay. In her spare time, you may find Cali cracking jokes, watching Marvel movies, and spending time with her friends and family.