Comedian Sinbad suffers a stroke. Do you know the signs?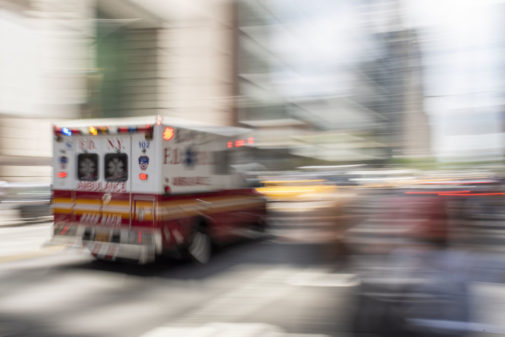 Popular comedian Sinbad is recovering from a stroke, media outlets report.
"Sinbad is a light source of love and joy for many generations," his family said in a statement. "While he is beginning his road to recovery, we are faithful and optimistic that he will bring laughter into our hearts soon."
The details of the 64-year-old's case aren't public.
"Whenever a celebrity has a stroke, it can remind us to look into our own family histories," says Dr. Demetrius Lopes, co-director of the Advocate Aurora Health Stroke Program. "Do you have a high risk for heart attack or stroke in your families?"
"You want to be able to catch this before it surprises you," Dr. Lopes said.
Dr. Lopes said you should know your key health numbers and try to lower your risk of having a stroke. Try to manage your cholesterol and your waistline, and don't smoke. Try to keep your blood pressure in a healthy range and keep your blood sugar levels from getting too high.
It's critically important that you get care immediately if you think you're suffering a stroke, even during the pandemic. You can lose millions of brain cells as time passes before you get care. Hospitals have taken significant steps to try to ensure that facilities are safe to visit during the COVID-19 pandemic. Advocate Aurora Health has made a Safe Care Promise to patients, a policy that means everyone must wear masks, people can check in virtually, and waiting room chairs are spaced out to try to slow the spread of the virus.
To know if you or someone you know is having a stroke, remember to BE FAST:
Balance: Are you losing coordination?
Eyes: Are you having trouble seeing?
Face: Is one side of your face drooping?
Arms: If you lift up your arms, is one lower than the other?
Speech: Is your speech slurred?
Time and terrible headache: If you have the symptoms, time is critical. Call for help immediately.
Up to 80 percent of strokes are preventable, and many of the risk factors are controllable. Take our Stroke Risk Assessment to estimate your chance of experiencing one.
Related Posts
Comments
About the Author
Mike Riopell, health enews contributor, is a media relations coordinator with Advocate Aurora Health. He previously worked as a reporter and editor covering politics and government for the Chicago Tribune, Daily Herald and Bloomington Pantagraph, among others. He enjoys bicycles, home repair, flannel shirts and being outside.