How a wellness visit saved one woman's life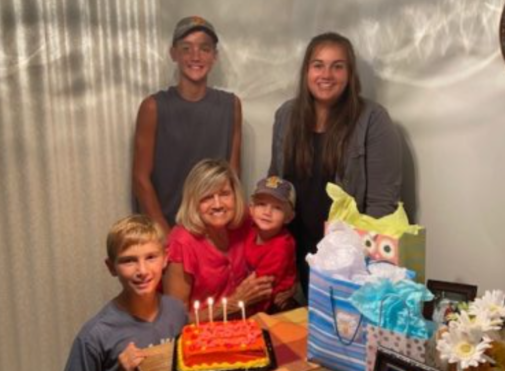 When Jo Anne Potter's daughter went with her to a regular wellness visit, neither of them expected much to come up.
Potter stayed active and loved gardening. But her daughter asked if there was any kind of screening to check for lung cancer and insisted that he was tested.
When the screening found something suspicious, Potter felt like she was in a daze. Then the biopsy results came back. She had lung cancer.
Like with many cancers, catching lung cancer early can make all the difference. Fortunately, Potter's cancer was just a small spot in the early stage. Her cancer nurse navigator walked her through our multi-disciplinary approach and scheduled a surgery.
"I went for my surgery and I was scared to death," Potter she. "I told the doctor I don't want to die and I don't want to go home with oxygen. The doctor delivered with it all."
Thanks to the early diagnosis and a successful surgery, Potter's follow up appointment turned up great news. She was cancer free, with no need for chemotherapy or radiation. When she got the call at her daughter's house, they were overjoyed.
"I was lucky that I had good doctors. I was blessed. Even the receptionists were amazing. It's like you've known them your whole life, they make you feel so comfortable," said Potter. "I can't praise Aurora and the doctors enough."
The entire process, from diagnosis to treatment, took place in the midst of the COVID-19 pandemic. Going in for her screening and treatment, she saw just how seriously team members took the precautions.
"It was scary, but they are so attentive to their hands and their masks," she said.
Dr. William Tisol, chief of thoracic surgery at Aurora St. Luke's Medical Center and Jo Anne's surgeon, reminds people how important early screening is.
"Through the lung screening program at Aurora, we're able to identify and treat cancer at an earlier stage than we could otherwise," Dr. Tisol said. "What that means for the patient is that if they delay their screening or don't have it at all, they may be doing themselves a disservice in the long run."
"I didn't even know there was a test like that, but I guess it saved my life," Potter said. "I would tell everybody that screening is out there. They should get it."
Related Posts
Comments
About the Author
Ben Hoekstra is a public affairs coordinator with Advocate Aurora Health. He previously worked in marketing and PR for various Milwaukee nonprofits and received his master's degree in Corporate Communications from Marquette University. He enjoys the outdoors, cooking, and all things Milwaukee.