You were good enough in 2020, doctor says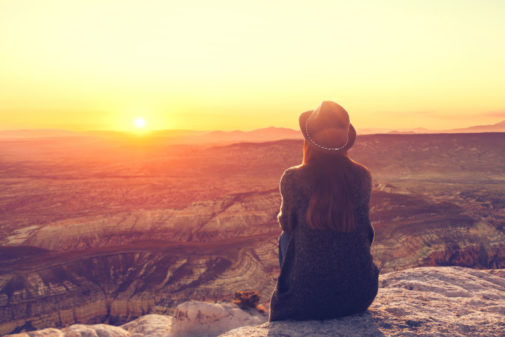 After a year like 2020, it can be hard to know how to move forward.
"2020 was a very challenging year," said Dr. Laura Sheets, a child and adolescent psychiatrist at Aurora Medical Center Summit. "There is an opportunity to recognize that however a person managed in 2020, it was good enough. It got you here."
Many of the families she works with feel guilty about 2020, and shared that they didn't accomplish the goals they set or feel like their children missed out on so many things.
"It can be helpful to allow some time to grieve that 2020 wasn't what we expected. Now there's this hope that this year could be different from the last," Dr. Sheets said. "We can use that hope to fuel some introspection. What can we as individuals do to honor the sacrifices of others and ensure that 2021 is not a repeat of 2020?"
It's easy to fall into repetitive behaviors — like rechecking the same website or social media constantly — and it can be hard to break the cycle, she said, but it's important to take small steps to change your mindset as you head into 2021.
"One of the easiest and most effective things we can do is begin with small acts of kindness," said Dr. Sheets. "Wearing a mask is an act of kindness. It communicates you are willing to experience some slight discomfort in order to keep other people safe."
Reflecting on the last year can also be a helpful exercise.
"Ask yourself if there were unexpected moments of joy last year. What were you doing? What had you taken for granted prior to 2020?" said Dr. Sheets. "Then use the answers to those questions to make small, meaningful changes to have a more positive 2021."
She reminds people that changes don't have to be large ones. Most people think first about losing weight or exercising more, and while these are good goals, Dr. Sheets says that even the smallest habits and changes can make a big difference.
"The more powerful changes might be the really small ones, like reconnecting with nature. You don't have to plan a whole road trip. You can just step into your backyard and notice how the frost looks different every day," she said. "Be present in the moment. That is enough."
She also encourages people to continue connecting with loved ones in safe ways, as isolation can make stress even harder to deal with.
"We're asking people to physically distance but to stay socially connected. Now more than ever that is so important," said Dr. Sheets. "It's easier than ever to stay socially connected, whether talking to loved ones over video chat, taking an online cooking class, or using exercise equipment that's connected to others."
If you or someone you know is struggling with your mental health, reach out to your doctor. You may even be able to do a virtual visit from home or work. Are you trying to find a doctor? Look here if you live in Illinois. Look here if you live in Wisconsin.
Read more:
Related Posts
Comments
About the Author
Ben Hoekstra is a public affairs coordinator with Advocate Aurora Health. He previously worked in marketing and PR for various Milwaukee nonprofits and received his master's degree in Corporate Communications from Marquette University. He enjoys the outdoors, cooking, and all things Milwaukee.