How to improve your mental health this year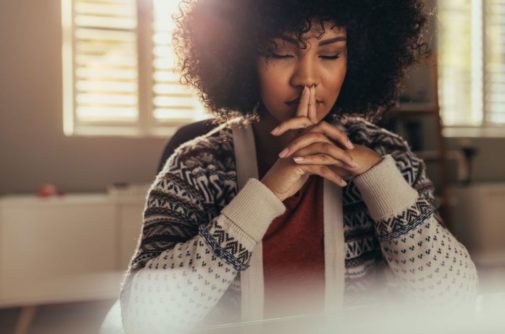 It's a new year and decade, and while you're tracking your resolutions and setting new goals, don't forget about your mental health. At times, it can be easy to neglect, but your mental health is an important influence on how you move through life.
As this topic often arises, Dr. Marla Hartzen, medical director of AMG Park Ridge Behavioral Health at Advocate Lutheran General Hospital in Park Ridge, Ill., discusses the need for developing good mental health skills with her expert staff. Here are five things they recommend for improving your mental health this year.
Become curious about your habits. Why do I always buy the most expensive shoes? Why am I always raiding the refrigerator at 11 p.m.? Though they seem like simple day-to-day experiences, your actions and decisions often have deeper unconscious meanings. Becoming aware of why you are doing what you do can help you understand yourself better and help you make different decisions if needed.
Prioritize sleep. The recommended amount of sleep per night is eight hours, depending on your age. That may seem impossible to attain, but start by eliminating things that keep you up like your phone and TV. Try drinking calming tea, do mindful meditation or write in a gratitude journal to wind down for the evening. Creating a peaceful space could help you add a little more rest to your nights.
Reduce stress and limit social media usage. If you find yourself obsessing over your best friend's perfect life or the photoshopped celebrities whose bodies defy reality, you may want to unplug from social media and be present. Take time to nurture your in-person relationships and evaluate your work and home life to make sure you have an appropriate balance of both.
Connect to a cause. Volunteering, fundraising and helping others in need can impact your mental health significantly. When you look beyond your desires to make someone else's life better, you tap into a deeper place beyond yourself. This can be an incredible mood booster.
Seek mental health help through a counselor or therapist. Maintaining good mental health helps you cope with life's adversities and transitions.
If you can't manage your combined physical, emotional and spiritual well-being on your own, reach out to a mental health professional in Illinois or Wisconsin. There are many resources available for support during challenging times.
Related Posts
Comments
About the Author
Latoya Campbell, health enews contributor, is a Public Affairs Coordinator at Advocate Aurora Health. She has a BS degree in Communications/Broadcast Journalism from the University of Illinois Urbana-Champaign and previously worked in digital and graphic marketing for a public library. She enjoys spending time with her family and friends, fitness activities and a good spa day.