What you should — and shouldn't — do when you work out right now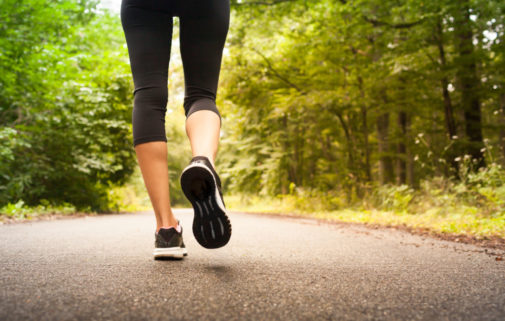 Among other things, the COVID-19 outbreak has limited your exercise options.
To stem the spread of the virus, for example, you shouldn't be going to the gym. Social distancing remains the clearest, best way to limit the number of people who get infected.
But exercise remains important for your health. Dr. Philip Skiba, medical director of sports medicine with Advocate Medical Group, says you need to find a happy medium.
In general, not exercising limits your body's ability to fight disease. Exercising some helps support your body fighting disease. But exercising too much also can hurt your body's ability to fight disease.
"What we want to do is sit in that middle range someplace," Dr. Skiba said on the Supporting Champions podcast. "We want to be healthy, we want to be fit. We just don't want to be beaten up."
Plus, he said, viruses have been shown in the past to affect the heart. So now is not the time to be trying to break your own fitness records.
"It needs to be easy. This is not going to be the time to go out smashing intervals. This is not the time for a lot of threshold training. This is a time to maintain your health, but to look at it as maintaining your health, not necessarily your performance."
Dr. Skiba has worked to train elite athletes and is featured in the documentary "Breaking 2," which is about runners' attempts to run a marathon in less than 2 hours.
He says he advises athletes to do a "neck check" before working out. Any issues they're having above the neck, like sniffles, mean it's OK to keep working out. Any symptoms they're having in or below the neck, like a sore throat, muscle aches, cough or swollen glands means they shouldn't train at all.
"Those are all signs that you do not belong training," Dr. Skiba said on the podcast. "Your body is busy fighting one thing. It doesn't need to be repair the damage you're doing by training as well."
And social distancing rules apply to exercising. It's not possible to stay properly spaced out if you're running or riding a bike with your friends. Anyone could be carrying the virus and spreading it even if they don't have symptoms. Now is the time, too, to take special care to avoid injuries that could land you in the emergency room.
"You need to be isolated. If you're going to ride, you need to ride alone," Dr. Skiba said on the podcast said. "If you're going to ride, get on a trail or someplace where there's not any cars. And take it easy."
Read more:
Related Posts
Comments
About the Author
Mike Riopell, health enews contributor, is a media relations coordinator with Advocate Aurora Health. He previously worked as a reporter and editor covering politics and government for the Chicago Tribune, Daily Herald and Bloomington Pantagraph, among others. He enjoys bicycles, home repair, flannel shirts and being outside.