Four ways to celebrate Black History Month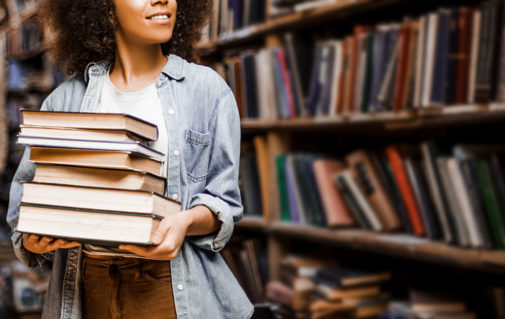 Black History Month is a time to highlight the accomplishments and contributions that African Americans have made to our country. It's a time for members of the African American community to come together to say "I'm proud to be a part of this community." And for me, it's a time to reflect on previous generations of my family, starting with my grandparents and how the events and movements that we now call history have shaped my own life. For me, it's a time for contemplation — but this wasn't always the case.
When I was in grade school, Black History started with slavery 400 years ago. These lessons always felt wrong and embarrassing, an oversimplification of what it meant to be a person of African descent in America. Because of this, I avoided further explanation about Black history out of fear of what I might learn. It wasn't until I was a sophomore in college that I finally decided to educate myself. Turning to the Black History Month section of my college library, I found several great books that helped me explore the complex history and existence of my culture.
As I learned more about Black history, my appreciation of my own family elders grew. They were born in rural Mississippi and Alabama in the early 20th century before some of them left their home towns and settled in Chicago as part of the Great Migration. As I imagined what they must have gone through, I was amazed by their resilience and so proud to learn that they were part of Chicago's rich history and culture.
While there is so much sadness and anger tied to my heritage and history, there's also so much to be proud of.
I'm proud to be the descendant of enslaved people, because I know that I come from a lineage of strength and determination. I come from people who did not quit, and I come from people who fought through their pain for me to have a chance thrive one day. They didn't give up on themselves and because of that, they didn't give up on me, and for that I'm thankful.
Black history is American history. There are so many ways for everyone to celebrate and learn more about this part of our country's history, and Black History Month is a time for us all to say Thank You.
4 Ways to Celebrate
Learn more about the social construct of race in America. The National Museum of African American History and Culture provides fantastic digital resources for personal reflection and conversation.
The National Museum of African American History and Culture temporarily closed due to the COVID-19 pandemic, but they have their exhibits online for free. This is one of the best museums that I've ever been to, so when things start to get back to normal make the trip to Washington DC to visit the museum in-person.
Request a book from your local library from a black author. Here are a few of my favorites:

Attend a virtual Black History Month event

The Manfred Olson Planetarium presents Planetarium Show: Stars, Stories, & Rhythms of Africa – February 3 at 6:00 pm
Black History Month Virtual Concert: Preserving and Persevering – February 25 at 7PM CT.
Related Posts
Comments
About the Author