Nearly half a century of health care and teaching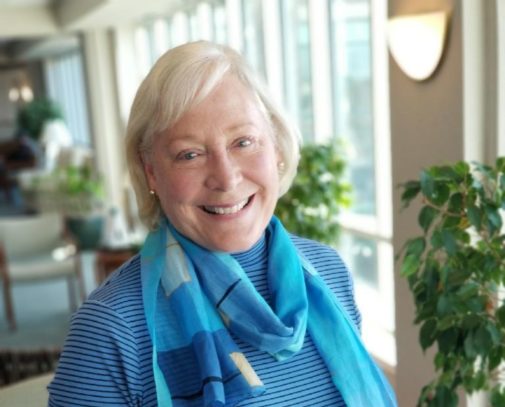 Working in nursing for almost half a century, Nurse Practitioner Carol Lagerman has learned a lot. When she graduated with her nursing degree in 1976, she took four months and sailed from Michigan to the Bahamas and South Florida, where she began her career as a critical care nurse.
Not long after starting, Lagerman discovered that she loved teaching others. Since then, she's led community education classes, taught nursing students at multiple colleges and helped precept Nurse Practitioner graduate and doctorate students in her current role at Aurora Medical Center in Summit.
"I've always taught on the side as well as doing my clinical work. I've really enjoyed that a lot," said Lagerman. "I found out early that if you wanted to learn something well, you taught it."
Lagerman believes in always learning. When the pandemic struck, she and her team had to adjust to new conditions and find ways to keep caring for patients safely.
"Working on the clinic side, we were very fortunate to have such excellent screening processes to keep COVID positive patients separate. The administration worked diligently on the Safe Care Promise to let people know they could come into the clinic and get their health care safely," said Lagerman. "They really worked hard to get students back in during COVID as soon as possible. I feel privileged that Advocate Aurora allows us to help students learn."
Lagerman was recently honored as the February WI Preceptor of the Month due to her dedication and engagement with students. Her kind care for patients, including several generations of the same families, is noticed by her team and patients alike.
"I feel that I work for the patients. From working as a Med-Surg Nurse to Critical Care to having my own panel of patients as a Nurse Practitioner, it's all about helping people in all aspects of their life from birth to death," said Lagerman. "It is a privilege to help patients with their health care needs."
Lagerman recently had the opportunity to get her second dose of the COVID vaccine. When her chance came up, she was thrilled.
"It's important for not only to keep yourself safe, but to help provide safety for others. The vaccine is so important, I can't stress that enough," said Lagerman. "I was excited to have it and to be able to help promote it to other people."
Click here for more stories about doctors, nurses and others working on the front lines.
Related Posts
Comments
About the Author
Ben Hoekstra is a public affairs coordinator with Advocate Health Care and Aurora Health Care. He previously worked in marketing and PR for various Milwaukee nonprofits and received his master's degree in Corporate Communications from Marquette University. He enjoys the outdoors, cooking, and all things Milwaukee.