3 tips for dealing with the time change this weekend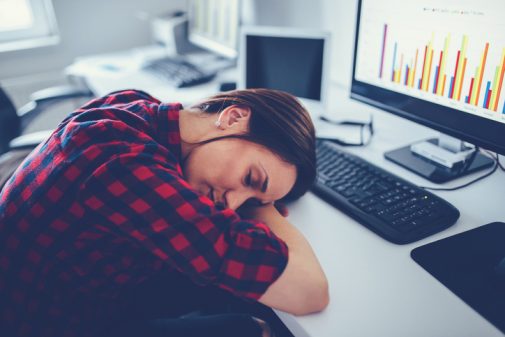 You don't have to go anywhere fun this weekend to experience the "social jet lag" that could be looming for you on Sunday.
Daylight Savings Time begins at 2 a.m. on Sunday, when you're supposed to set your clock ahead by one hour. That means many people will lose an hour of sleep and be at risk for missing appointments for a day or two.
But the effects can last longer than that.
"The spring daylight savings time change of moving the clock forward just one hour can lead to surprisingly large impacts on daytime functioning," says Dr. Innessa Donskoy, a pediatric sleep specialist at Advocate Children's Hospital in Park Ridge, Ill. "By essentially waking one hour earlier we not only lose an hour of sleep causing drowsiness the next day, but it can cause a "social jet lag", the same feelings we may get by travelling to a different time zone, which last longer than just that one day."
Dr. Donskoy provided three tips for dealing with the time change so that you can start making your plans now.
Get some good light exposure upon waking and eat a good breakfast up on Sunday to help your internal clocks adjust to this new timing.
Be careful on Sunday with driving and other activities that require vigilance, as you may be more drowsy than usual.
Try to minimize napping during the day on Sunday and head to bed at night once you start feeling sleepy, your body's internal clock may start to send you those "sleepy signals" earlier to help you adjust to the change.
Dr. Donskoy says your daily rhythm is "largely dictated by light exposure that signals the central clock in our brain to permit or suppress melatonin production (which makes us more awake or more sleepy, respectively). We also have expression of 'clock genes' in other parts of our body, like the liver and gut, so food can be a pretty strong signal to our body of timing as well."
Related Posts
Comments
About the Author
Mike Riopell, health enews contributor, is a media relations coordinator with Advocate Aurora Health. He previously worked as a reporter and editor covering politics and government for the Chicago Tribune, Daily Herald and Bloomington Pantagraph, among others. He enjoys bicycles, home repair, flannel shirts and being outside.