These broader issues can impact a child's health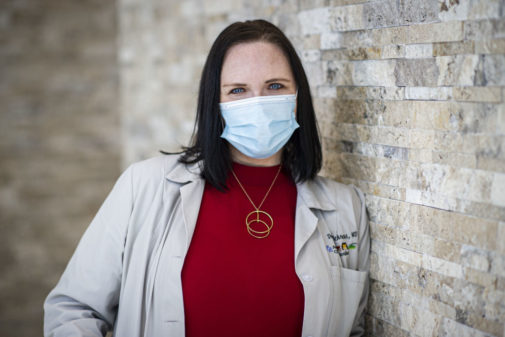 As a child, I wanted to be a doctor, a lawyer, a judge or an astronaut. Because of a love of math and science, I chose mechanical engineering. I use that background daily when I think about how best to care for critically ill children who need sophisticated treatment and equipment. But it's the chance to make personal and meaningful connections with kids and families that feeds my passion. Seventeen years of training — a master's degree in mechanical engineering, a medical degree, a combined residency in internal medicine and pediatrics and fellowship training in pediatric critical care — finally led me to the Pediatric Intensive Care Unit (PICU) at Advocate Children's Hospital-Park Ridge. 
Within the hospital, I am part of a team that takes care of the sickest children. Because we provide the highest level of services, we are ultimately responsible for every child in the hospital. While the child is at the center of everything we do, we consider the family, by extension, to be included in our care.  
Outside hospital walls, I join colleagues locally and nationally to advocate for changes that may prevent a child from needing hospitalization. We, as physicians, need to consider the impact of how broader issues such as housing and food insecurity, firearm violence, systemic racism, immigration status and access to health care underlies or exacerbates the causes of illness. We are natural advocates because we are the experts in child health. The stories we tell can help create or strengthen policies that can affect the well-being of all children.  
Growing up, my parents expressed their strong faith by acts of service and volunteer work, and that left a deep impression on me. My advocacy efforts began because I wanted to channel my anger about societal injustices into something that has a positive and lasting effect. I love being part of the community at Advocate because of our unwavering commitment to improving the lives of our patients and their families. Together, we can make real and lasting change.  
Dr. Deanna Behrens works in pediatric critical care at Advocate Children's Hospital in Park Ridge.
March 30th is National #DoctorsDay. We're sharing stories from physicians at Advocate Aurora Health to recognize them for their passion and dedication to helping people live well. Have a doctor you want to recognize? Give them a shout out in the comments below!
Related Posts
Comments
About the Author