Helping the sick get better and the healthy stay healthy is an honor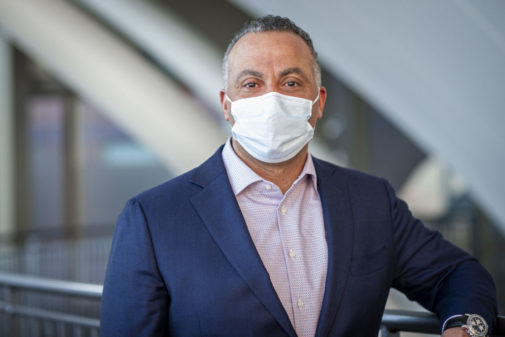 When I was in high school, my dad had a heart attack. He was only 48.   
He came home from work looking gray and feeling sick. I remember feeling anxious, sad, and worried. I looked at him and knew something was wrong, but my dad was a stubborn guy and didn't want to do anything. He'd never been sick before. 
It wasn't until the next day he let us take him to the hospital and we learned he'd had a heart attack.  
I saw the way his doctors recognized his symptoms and helped him as fast as possible. I saw that in cardiology, you could make a difference immediately. And I admired how they kept my dad alive and healthy for 30 years after a heart attack.  
That was what drove me to pursue a career in cardiology.  
I love it. I have the greatest job in cardiology and the greatest job in Chicago. It's because of the patients, the people I work with and the community I serve. I talk a lot about diet, exercise and longevity and I get to see the difference I make in people to keep them healthy. That's a good feeling.  
Since the start of the COVID-19 pandemic, I've felt something new: honored. The community has bent over backwards to say thank you to doctors, nurses and other frontline healthcare workers. It's very special.  
There's one thing that I would ask others to do for us, and for themselves, when the opportunity comes. Get the COVID-19 vaccine. My dad, who first inspired me to go into medicine and then into cardiology, died from COVID-19 in November. That vaccine would have prevented the severity of his illness or even prevented him from getting COVID-19 and he could be alive today. To anyone who is on the fence: get the vaccine.  
Dr. Azmey Matarieh is a cardiologist at Advocate Heart Institute.
March 30th is National #DoctorsDay. We're sharing stories from physicians at Advocate Aurora Health to recognize them for their passion and dedication to helping people live well. Have a doctor you want to recognize? Give them a shout out in the comments below!
Related Posts
Comments
About the Author
Azmey Matarieh MD is a cardiologist with Advocate Heart Institute at Advocate Sherman Hospital.