In order to care for others, you need to care for yourself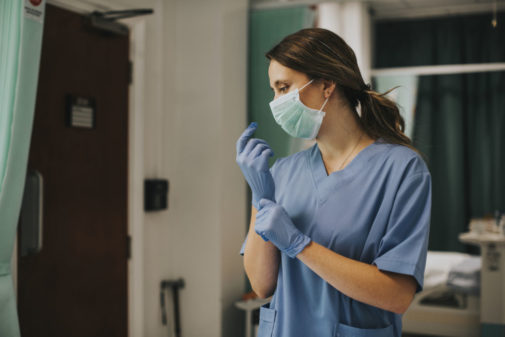 Stress and anxiety seem to be at an all-time high over the last year, and rightfully so. The global pandemic is uncharted territory.
Some of us have small children at home that require e-learning and are struggling with the lack of socialization we are currently able to provide. Others have friends and loved ones that are at higher risk of falling ill when they go out in public and are finding ways to keep them safe. We are balancing working from home with quality time with our children. And you might be cooking more at home, even if you just want to take a night off and order out.
Bottom line: Our responsibilities as caregivers have changed and increased dramatically. In order to best care for others and manage our stress and anxiety in this trying time, we must also take care of ourselves.
You must put your needs first in order to feel at your best and feel equipped to handle the needs of those you love. Here are some ways you can practice self-care while in quarantine:
Meditation. Some studies have shown that 10 minutes of meditation daily can decrease stress, anxiety, and even inflammatory responses in the body. This does not have to be a complicated practice; simply sitting quietly with focus on your breathing is considered beneficial meditation. Look for tips on meditation here.
Talk to someone. Whether it be a good friend or a therapist, talking to someone can help relieve tension and provide clarity from thoughts that keep your brain busy. Look here for more information.
Move your body. Taking a 30-minute walk can help boost your energy levels, immune function, and mood. Look here for ways to move your body based on your physical abilities.
Make time for a favorite activity. Do you love to dance? Turn on the music! Do you love to read? Give yourself 30 minutes with a favorite book! Spending even a short amount of time doing something you love can leave you feeling fulfilled and ready to take on your next task.
Give yourself grace. Now is not the time to make a big to-do list and then get discouraged when you alone do not complete it. We are all learning what our new normal will look like; some days, you might have the house clean by noon, while other days you may just want to stay in your pajamas and watch movies with your kids. If that is what fills your cup, do it!
Ashley Lemmon is a registered nurse at Advocate South Suburban Hospital.
Related Posts
Comments
About the Author
Ashley Lemmon is a registered nurse at Advocate South Suburban Hospital.