This could lead to blindness if you don't act fast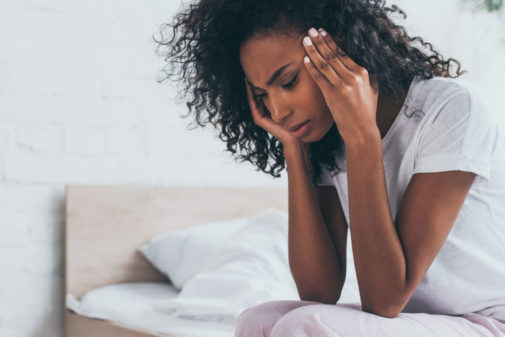 According to the Centers for Disease Control, more than 795,000 Americans suffer a stroke each year, resulting in around 140,000 deaths. Unless immediately treated, stroke survivors often suffer from brain damage and the resulting effects may even lead to blindness.
The Stroke Foundation estimates approximately one in every three stroke survivors now suffer from vision loss. Since the loss of vision is caused by brain damage, glasses or contact lenses often do not help recovering stroke patients. However, it is possible to recover some lost vision up to a couple months after the stroke.
What can you do?
"Anyone can suffer a stroke," says Dr. Ziad Darkhabani, interventional neurologist at Aurora BayCare Medical Center in Green Bay, WI. "There are warning signs to look for, but they're not always present at the time of a stroke. It's important to remember the acronym B.E. F.A.S.T. if you suspect someone is having a stroke."
B: Balance loss
E: Eyes, meaning vision is blurry
F: Face drooping
A: Arm drooping to one side
S: Slurred speech, difficulty speaking or being unable to speak
T: Terrible headache and Time to call 911 if you notice any of the above
If you suspect someone may be experiencing one or more of these symptoms – act immediately. A stroke going unnoticed can cause serious vision loss, brain damage or even death.
You shouldn't let COVID-19 keep you from seeking the health care you need, especially in an emergency. Advocate Aurora Health has made a Safe Care Promise to take additional steps to keep you safe. Read more here.
You can take another free online quiz to learn more about your risk for stroke.
Related Posts
Comments
About the Author
Cali Nygren, health enews contributor, is a marketing intern for Aurora BayCare with a BA in business administration from the University of Wisconsin – Green Bay. In her spare time, you may find Cali cracking jokes, watching Marvel movies, and spending time with her friends and family.