What is the Medicare 5-star rating? You might be surprised why this matters.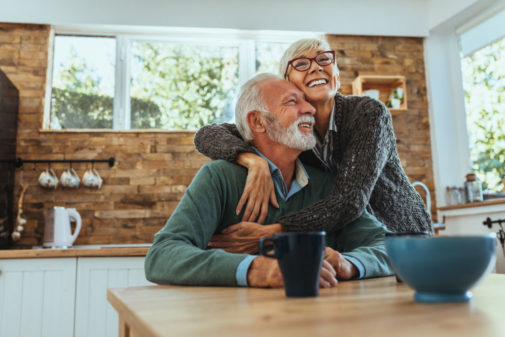 From online shopping to picking a restaurant, we use visuals like stars to tell us what's the best option to pick from. If only one star, we may skip purchasing that pair of running shoes. If a restaurant is rated five out of five stars, we may feel confident in deciding to dine.
Much like our favorite things, Medicare Advantage Plans, Medicare drug plans and Medicare Cost Plans are also measured on star ratings.
Choosing a Medicare plan may feel overwhelming, but it doesn't have to be. Semyon Shtulberg, vice president of Managed Care Growth at Advocate Aurora Health, further explains what consumers shopping for Medicare plans need to know about this star rating scale.
"Many Medicare shoppers aren't aware of the 5-star rating and a visual like this easily shows the quality of the plan," says Shtulberg.
Each year the Centers for Medicare & Medicaid Services (CMS) evaluates plans based on a 5-star rating.
Here's what this means:
A plan may receive a rating between 1 and 5 stars.
A 5-star rating is the highest rating or considered "excellent."
The star rating is defined as the overall rating of plan quality and performance.
Star ratings are calculated each year and may change from one year to the next.
For 2021 Star Ratings a total of 28 Medicare plans earned 5 stars. This consists of 21 Medicare Advantage – Prescription Drug plans, 2 Medicare Cost Plans and 5 Prescription Drug Plans.
Specifically, for the Midwest region this includes Quartz Health Plan Corporation servicing 5 counties in Illinois and 27 counties in Wisconsin. For a full list of 5 star plans by state, check out the 2021 CMS Star Ratings Fact Sheet.
Additionally, plans that are rated 5-stars are part of the 5-star Special Enrollment Period explains Shtulberg.
During the 5-star Special Enrollment Period, you can switch from your current Medicare plan to a 5-star-rated Medicare Advantage plan in your area. However, you can only switch once throughout the plan year.
A few things to keep in mind about the 5-star Special Enrollment Period:
Individuals currently enrolled in Original Medicare or a Medicare Advantage plan can switch to a 5-star-rated Medicare Advantage at any time throughout the year. This can be done only once.
There are certain CMS conditions to be aware of including:

If moving from a Medicare Advantage Plan that includes prescription drug coverage to a stand-alone Medicare Prescription Drug Plan, you'll be disenrolled from your Medicare Advantage Plan, including the health benefit. You'll be returned to Original Medicare for coverage of your health services.
If you move from a Medicare Advantage Plan that has drug coverage to a 5‑star Medicare Advantage Plan that doesn't, you may lose your prescription drug coverage. You'll have to wait until your next enrollment opportunity to get drug coverage and you may have to pay a Part D late enrollment penalty.

If considering making a change, you can start with the Medicare plan finder atgov/plan-compare to view and compare plans. Directly under the plan name you'll see the CMS rating as a visual with stars noting the current star rating.
It's important to evaluate and consider all options before making a change. Resources are available to those who may need assistance:
If you are a Wisconsin resident, MyBenefacts offers free counseling and resources on Medicare planning.
If you are a resident of Illinois, Advocate Health Care Senior Services Counselors are available to provide free counseling and support services to assist with Medicare and insurance questions.
State Health Insurance Assistance Program (SHIP) counselors are available to assist you. To contact SHIP, visit www.shiptacenter.org or call 877-839-2675. TTY users can call 1-877-486-2048.
For more information on Medicare-related resources:  
Related Posts
Comments
About the Author
Liz Schoenung, health enews contributor, is an integrated marketing manager at Advocate Aurora Health.  She earned her bachelor's degree in Corporate Communication from Marquette University.  Outside of work, Liz has a goal of visiting all U.S. national parks.