This may be the answer to your knee pain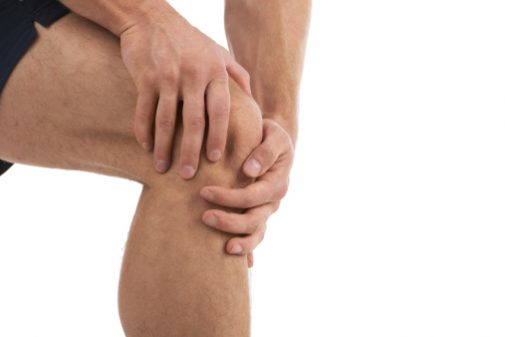 "My knee hurts here," the patient says – using one finger to point to a particular part of the knee joint.
I hear this complaint from some of my patients suffering from osteoarthritis of the knee. For these patients, many of whom have degenerative changes in only one part of the knee, a unicompartmental or "partial knee" replacement can be the answer to pain and restricted mobility.
As a total joint orthopedic specialist, I regularly care for patients struggling with pain in their knees that is the consequence of osteoarthritis or wearing of the cartilage that protects the bone and allows for smooth movement of joint surfaces. Genetics, aging, trauma and a lifetime of use all contribute to wearing of the cartilage and subsequent painful friction between joint surfaces.
The knee is comprised of three compartments: medial (inside), lateral (outside) and patellofemoral (underneath the kneecap). When all of these compartments are compromised by degenerative change and conservative treatment fails, the patient can obtain relief with a total knee arthroplasty or knee replacement surgery.
In this procedure, all three parts of the joint are replaced with prosthetic parts. Patients tend to do very well, returning to function and activities that they enjoy with implants that last an estimated 20-25 years.
Patients with arthritis in only one area of the knee, generally the medial compartment (inside of the knee), can benefit from what is known as a partial knee replacement. I will often use the analogy of a car with one flat tire. You would not replace all the tires on the car if only one were damaged. The same holds true of a partial, unicompartmental knee replacement. No need to replace the entire joint when only one compartment is degenerative.
I perform this precise surgery which allows the patient to keep their own healthy ligaments and cartilage while replacing the damaged compartment of the joint. During the surgery, I enter the knee through a small incision, moving aside the healthy soft tissue of the joint in order to access the damaged areas for resurfacing and insertion of the implant. The prosthetic implants are made of high-grade plastic and metal and are selected based on several criteria.
The advantages of unilateral joint replacement is a less invasive surgery with less postsurgical pain and blood loss and a quicker recovery. Patients tend to report the knee replacement feels more "natural" than a total knee replacement.
The patient's age, lifestyle demands and other factors must be weighed when deciding on a unicompartmental replacement.
If you are experiencing knee pain, talk to your orthopedic surgeon about options for treatment. We usually start with the most conservative – medication, injections, physical therapy. If those measures fail to provide relief, x-rays are reviewed and surgery discussed.
If there is ligamentous damage, inflammatory knee pain associated with another disease or degenerative changes in multiple compartments of the knee, you are not a candidate for unicompartmental knee replacement. For those patients who satisfy the criteria of knee pain with degenerative changes in only one compartment of the knee, partial knee replacement may be the answer to a less-invasive, less painful return to an active, pain-free lifestyle.
Are you dealing with knee or hip pain? Take a free online quiz to learn more.
Dr. Junaid Makda is a board-certified total joint specialist with Advocate Medical Group Orthopedics at Advocate Condell Medical Center in Libertyville, Ill.
Related Posts
Comments
About the Author
Dr. Junaid Makda is a board-certified total joint specialist with Advocate Medical Group Orthopedics at Advocate Condell Medical Center. His specialty is total joint replacement, including anterior hip replacement, partial knee replacement and minimally invasive surgery. Dr. Makda is currently seeing patients in the Crystal Lake (525 Congress Pkwy, Suite 350) Lincolnshire (100 Village Green Drive) and Libertyville (825 South Milwaukee Avenue) offices. He is accepting new patients – Call (847) 634-1766 to schedule.