How to make a C-section easier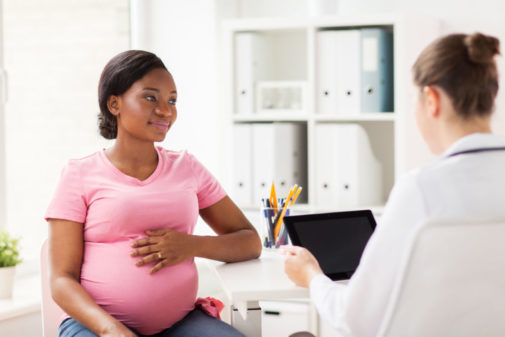 For many expectant mothers, going into the hospital can come with some anxiety.  ​If a C-section becomes necessary, an already big moment can feel even more intense.
Many mothers feel like they aren't in control during a C-section, especially if it was an unplanned one. The idea of their birth experience they had in their head is dramatically different than one in an operating room. The change can be scary.
For laboring mothers, family-centered labor and delivery options help moms feel in control. Choices like dimmed lights, bringing in your own music and even transparent ​surgical drapes that let you see your baby right away help mothers feel more confident and connected during the experience. Mothers can even opt to have skin-to-skin contact with their newborn right after the C-section​ if baby is stable.
"This is the first time in the hospital for most women. You can see where a negative hospital experience would deter them from coming back," said Maryanne Scherer, lead certified nurse midwife at Aurora Sinai Medical Center. "These options help give laboring mothers a greater feeling of control ​and satisfaction with their birth experience even if it did not turn out exactly how they had hoped."
Scherer remembers how disempowering her own birth experience was. She encourages expecting mothers to ask questions and make sure that their provider will put their desires first. Having your provider walk you through what a common scenario might look like can also give you valuable insight.
"Knowledge is always power. Going into any provider's office, it's important to have your list of questions," said Scherer. "Will they honor your birth plan? What options do you have for the space—can you dim the lights or add some aromatherapy?"
Making decisions about what your environment will be like can help mothers feel ​empowered and make sure their experience matches what they were hoping for. While things don't always go according to the plan, Scherer says it's important to keep perspective.
"Don't put pressure on yourself to do it a certain way. You're growing a human being—however you give birth to your baby​ is impressive! Be open and forgiving to yourself if things don't go the way you originally wanted it to go," said Scherer.
Are you trying to find a doctor? Look here if you live in Illinois. Look here if you live in Wisconsin.
Related Posts
Comments
About the Author
Ben Hoekstra is a public affairs coordinator with Advocate Aurora Health. He previously worked in marketing and PR for various Milwaukee nonprofits and received his master's degree in Corporate Communications from Marquette University. He enjoys the outdoors, cooking, and all things Milwaukee.