Stage 2 cancer? Stage 4? What does each stage mean?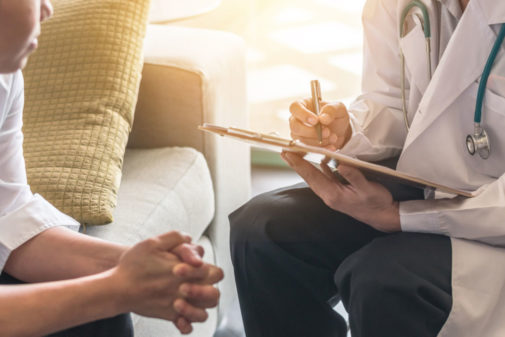 When someone is diagnosed with cancer, you almost always hear a number associated with their diagnosis. "It's stage two," or "she has stage three cancer." But what exactly does the stage mean for the patient and their prognosis? To fully understand the stages of cancer, it helps to know the answers to these three questions.
How is a cancer stage determined?
Every type of cancer has a unique staging system, but in general, staging is correlated with how advanced the cancer is. According to the National Cancer Institute, the five stages of cancer range from zero to four and are defined as:
Stage 0: Abnormal cells are present but have not spread to nearby tissue. Also called carcinoma in situ, or CIS. CIS is not cancer, but it may become cancer.
Stage 1, 2 or 3: Cancer is present. The higher the number, the larger the cancer tumor and the more it has spread into nearby tissues.
Stage 4: The cancer has spread to distant parts of the body.
Why is knowing the stage important?
Understanding the specific cancer stage helps inform physicians about the prognosis. It is also one of the factors doctors use when determining the best treatment for the patient.
Does the stage determine the prognosis and treatment?
Knowing the stage of cancer does not alone determine the treatment or prognosis, according to Dr. Jason Macklis, an oncologist and hematologist at Advocate Lutheran General Hospital in Park Ridge, Ill.
"While cancer stage is still very important, it is also important to know that it is just one of many factors that impacts prognosis and treatment," Dr. Macklis says.
Cancer research is constantly evolving and changing with new possibilities and treatments.
"Today, we are looking at the genetics of the cancer cells using tools like next generation sequencing to find changes in the DNA (mutations) for which targeted therapies may be available, and we are looking at protein expression within cancer cells to predict whether a cancer may respond to immunotherapies," Dr. Macklis says. "This allows our patients to be offered the latest in emerging cancer therapies, and as a result, our patients are doing better with far less toxicity than ever before. The end result is more hope and a better future for many of our patients."
Related Posts
Comments
About the Author
Amy Eiduke, health enews contributor, is a public affairs manager at Advocate Aurora Health. She has nearly 20 years of communications, marketing and foundation experience and has worked with a variety of industries including real estate, insurance and consulting. She likes to spend her time volunteering with Special Spaces creating dream bedrooms for children with cancer.