Answering tough questions and helping young people navigate life is this doctor's passion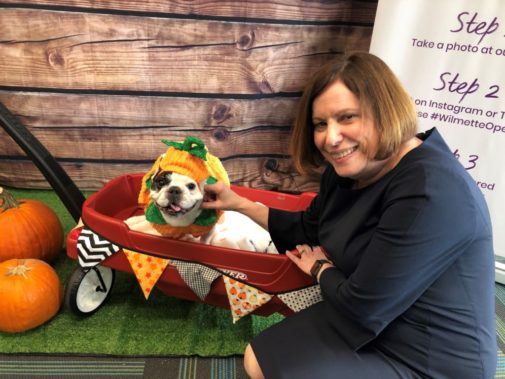 For over three decades, Dr. Cathy Joyce, an adolescent medicine physician at Advocate Children's Hospital, has been passionate about helping teens navigate what she believes is one of the most important times in life. She specializes in the unique challenges facing young people questioning their sexual orientation or gender identity. 
"Young people come to me, and I often know something is wrong," says Dr. Joyce. "They talk about anxiety, depression, school issues, but initially, many are not open to talking about the trauma they are experiencing. I don't push. Instead, I let them know they can tell me anything and that I am here for them." 
While Dr. Joyce says disclosing is slightly more acceptable today, it really depends upon the dynamics with family and friends.  
"So many teens feel they are letting their parents down," says Dr. Joyce. "In families where it is culturally less acceptable, these young people are overwhelmed by the thought of discussing it. They just need someone to talk to and explore their feelings with." 
For those teens who identify as LGBTQ, Dr. Joyce provides support and education. She strategizes about difficult family conversations, educates on the risks in intimacy and HIV prevention and as appropriate with transgender youth, addresses fertility preservation.  
She and her colleagues are currently developing a clinic for transgender, non-conforming and questioning youth that is expected to open this fall.                                                                      
"These are really tough challenges, says Dr. Joyce. "But as I would with all other teens, I want to help them become independent, high-functioning adults who have the capacity to address issues and take care of themselves," says Dr. Joyce. "When I see them happy, growing, making plans for the future—that's when I feel incredibly rewarded." 
Having raised two children of her own, Dr. Joyce offers this advice: "We need to listen to children. Just be there and answer their questions with accurate information. Try not to be judgmental. Help them travel whatever path is ahead."  
Related Posts
Comments
About the Author
Evonne Woloshyn, health enews contributor, is director of public affairs at Advocate Children's Hospital. Evonne began her career as an anchor and reporter in broadcast news. Over the past 20 years, she has worked in health care marketing in both Ohio and Illinois. Evonne loves to travel, spend time with family and is an avid Pittsburgh Steelers fan!