What does JoJo Siwa's coming out as pansexual mean – and how to talk to your kids about it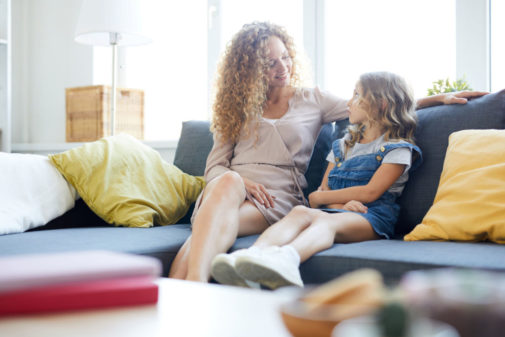 As a singer, dancer and YouTube superstar, 17-year-old JoJo Siwa has a huge following of fans, many who are preteen and grade school – or even younger – girls. Siwa recently shared on social media she's pansexual, which is attraction toward others regardless of their gender. It also made news headlines because she's the first artist with such a young fan base to come out as a member of the LGBTQ community. 
If your child is a fan of the teen entertainer, he or she may wonder what this all means. And as a parent, you may wonder how best to answer his or her questions. 
"Kids are naturally curious about everything," said Dr. Cathy Joyce, who specializes in adolescent medicine physician at Advocate Children's Hospital. "At this age, they'll most likely come to you with their questions, but if not, don't feel you have to wait until they ask. The most important thing is to be there – completely focused on them – when they want to talk." 
Dr. Joyce offers some tips: 
Prepare.

Anticipate their questions – along with your answers. Get familiar with the meanings of the different sexual orientation terms, like pansexual.

 

Ask her what she knows and how she feels about it.

Keep your answers fairly short and use simple terms your children will understand. It's often tempting to over-explain, but too much information can overwhelm them.

 

Follow your instincts.

You know your children best, and depending on their age and development, this may be a way to open the door to talk about healthy relationships, sex, sexual orientation, LGBTQ or other important topics.

 

Search for answers together.

 If 

your children wants to explore a topic in more depth than you can provide, help them find credible, age-appropriate books or websites to explore together.

 

Keep the lines open. 

Let them know they can come to you anytime with any question and that this isn't just a one-time conversation.

 
"A healthy conversation is a great opportunity to spend meaningful time with your child," Dr. Joyce said. "Having open discussions when they're young can lay a strong foundation for building trust and honesty that's so important as they grow into their teens and beyond." 
Related Posts
Comments
About the Author
Mary Arens, health enews contributor, is a senior content specialist at Advocate Aurora Health in Milwaukee. She has 20+ years of experience in communications plus a degree in microbiology. Outside of work, Mary makes healthy happen with hiking, yoga, gardening and walks with her dog, Chester.