How to help someone recovering from a stroke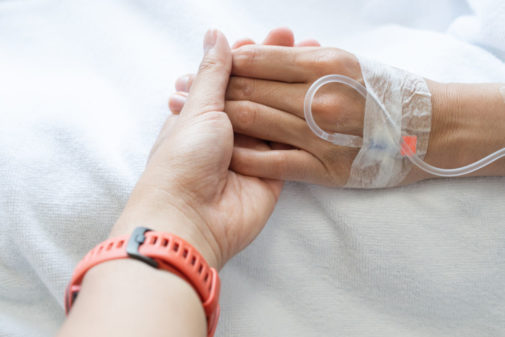 Every 40 seconds, someone in the U.S. has a stroke. Every 4 minutes, someone dies of a stroke.
Knowing how to care for a loved one who is recovering from a stroke is as essential for their recovery and rehabilitation as it is acting fast when you notice signs and symptoms of stroke.
Paul, a firefighter in Chicago for the past 18 years, was able to beat the odds. While on the job in July 2020, after a long day of responding to calls, he was helping prepare dinner for the crew at the firehouse when he experienced a terrible headache.
"I was preparing dinner when I felt a horrible headache come on," he says. "I remember a paramedic asking me a question, but I passed out in his arms."
"A patient who has an aneurysm has a higher risk of stroke and requires urgent medical attention," says Dr. Demetrius Lopes, co-director of the Stroke Program and medical director of the Cerebrovascular & Neuroendovascular Program at the Advocate Brain & Spine Institute located at Advocate Lutheran General Hospital.
"In Paul's case, he had an aneurysm that burst, and without the quick thinking and action by the paramedics at his firehouse, it could have been fatal," says Dr. Lopes.
The recovery journey is different for every patient and depends on the extent of the injury to the brain.
Paul spent 18 days in the hospital and through a cerebral angiogram procedure Dr. Lopes was able to repair the aneurysm.
"I have three kids ages 16, 19 and 22 who need their dad and my wife, Mary, who needs her husband," says Paul. "I also have a team who depends on me and who I was determined to get back to quickly, but in full force."
After his release home in July, Paul and Dr. Lopes focused on his recovery to get back to the firehouse. Through hard work and dedication and a series of neurological exams, Paul was able to return in November 2020.
"The support of my family throughout that period of time played a big role in helping me recover," says Paul. "My medical team ensured I was in great shape to head back into the burning buildings and help those in life-threatening situations."
Tips for caregivers:
Educate yourself: Ask questions to learn about stroke and your loved one's prognosis and level of care they need. Take one day at a time. Advocate's Stroke Patient Care Liaisons are available to help family members navigate through this hard time and provide resources to help their loved ones experiencing a stroke.
Participate in rehabilitation: Attend therapy sessions to show support during your loved one's recovery process.
Stay positive: When a loved one returns home, stay calm, think clearly and offer hope.
To determine your risk for experiencing stroke and to learn how to minimize your risk, complete our stroke health risk assessment.
Related Posts
Comments
About the Author
Neda Veselinovic, health enews contributor, is a public affairs coordinator at Advocate Lutheran General Hospital. She has more than five years of public relations experience and most recently worked with clients in the travel and hospitality industries. She prefers to spend her time with a cup of coffee and a good read and always welcomes book recommendations.