Common, over-the-counter meds used to incapacitate adults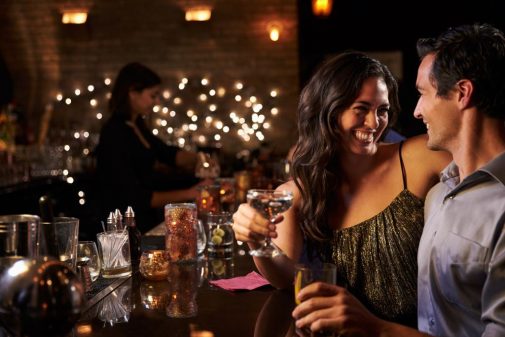 Sexual assault advocates are warning over-the-counter medications such as Benadryl are being slipped into drinks by sexual predators in order to incapacitate their victims.
The "Benadryl Cocktail" is created when the liquid version of the anti-histamine is added to drinks and given to unsuspecting victims, says Sarah Katula, advanced practice nurse in psychiatry at Advocate Good Samaritan Hospital in Downers Grove, Ill.
The most commonly referenced date-rape drugs may be rohypnol and GBH. However, when benadryl, gravol or sleep aids are mixed with alcohol, the victim can become disoriented and even unconscious.
"It's important to pay attention to your surroundings. If you are at a party where people are drinking alcohol, pour your own drink and never leave them unattended. If you suspect your drink has been tampered with, leave the party. It's important to make safety your number one priority," says Katula.
Katula says you should pay attention to the following warning signs if you suspect your drink has been tampered with:
Suddenly feeling drowsy and nauseated
Flushed cheeks
Increased body temperature
Feeling like you've consumed more drinks than you have
Staggering and feeling unsteady.
"If you suspect that you've been drugged and assaulted, call 911 immediately or go straight to the nearest hospital. Do not urinate before going to the hospital and bring the remnants of the drink with you. The drugs can be easily detected and will be used as evidence in a rape kit," she says.
In the U.S., one person is sexually assaulted every 98 seconds, according to the Rape, Abuse and Incest National Network (RAINN).
Both men and women can be perpetrators, and Katula points out that they can also often be acquaintances or even friends.
"Since most sexual assaults occur between the ages of 15 and 24, I recommend that parents talk to their teenagers and young adults about how to stay safe and keep their friends safe," she says.
RAINN offers the following tips to stay safe in social situations:
Make a plan – Attend an event or party with people you trust. Agree to watch out for one another and plan to leave together.
Protect your drink – Never leave your drink unattended, and watch out for your friends' drinks as well.
Know your limits – Keep track of how many drinks you've had. Also be aware of your friends' behavior. If one of you feels extremely tired or more drunk than you should, leave the event immediately and seek help, as you may have been drugged.
Trust your instincts – If you notice something doesn't feel right, it probably isn't. Seek help.
Related Posts
Comments
About the Author
Johnna Kelly, healthe news contributor, is a manager of public affairs and marketing at Advocate Christ Medical Center in Oak Lawn. She is a former newspaper reporter and spent nearly 10 years as a public relations professional working for state and county government. During her time as a communications staffer for the Illinois General Assembly, she was integral in drafting and passing legislation creating Andrea's Law, the nation's first murderer registry. In her spare time, she volunteers at a local homeless shelter, enjoys traveling, photography and watching the Chicago Bulls.