The positive link between gender-affirming surgery and mental health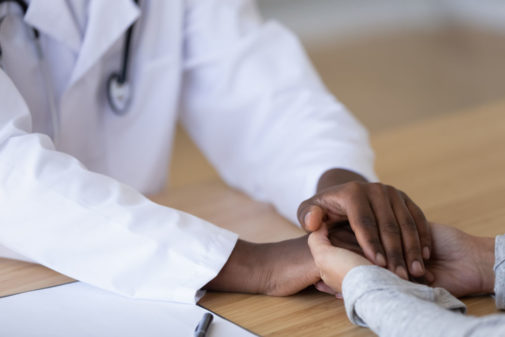 Imagine a disconnect between how you see yourself and how the world sees you. Picture the distress this could cause. For approximately 1.4 million people in the U.S., this is their reality.
The technical term for this experience is gender dysphoria: a diagnosis given to those with persistent, long lasting psychological distress caused by gender identity and their sex assigned at birth.
Gender dysphoria is associated with higher rates of psychiatric disorders such as depression, anxiety, substance abuse, self-harm and thoughts of and attempts at suicide. But gender affirming surgery can significantly improve the mental health of people with gender dysphoria, according to a recent report published by JAMA Surgery. The report noted a 42 percent reduction in psychological distress, a 35 percent reduction in tobacco use, and a 44 percent reduction in suicidal thoughts.
"This study is further evidence that comprehensive gender-affirming care is in the best interest of our gender-expansive patient population," says Dr. Harry Nayar, plastic and reconstructive surgeon at Aurora St. Luke's Medical Center in Milwaukee. "Providers who have worked with gender expansive patients have long known the benefits of affirming care in quality of life and psychological distress to patients, and it is hopeful to see more research that supports this."
Trained in gender affirming surgery, Dr. Nayar has witnessed the beneficial impact that surgery can provide on a patient's mental health. He also emphasizes the importance of other specialties in the comprehensive care of his patients.
"Mental health is a pillar in gender affirming care," he says. "We rely on our mental health colleagues to be the entry point into gender affirming care, ensuring that gender dysphoria is the correct diagnosis and other comorbidities, such as anxiety and depression, are well managed."
While surgery is not a part of everyone's transition, studies have shown similar psychological benefits in patients with gender dysphoria that receive medically based treatments, such as pubertal blocks or gender affirming hormones.
"After surgery, many of my patients express that they finally feel like themselves," adds Dr. Nayar. "Surgery is one affirmation process that allows patients to physically appear as they see themselves."
Dr. Nayar is hopeful that as research continues to show the beneficial effects of gender-affirming care, we will see policy change to support the gender expansive population and narrow the disparity gap.
"The rate of suicide in the transgender population is approximately 40%, 10-fold higher than the U.S. average," he says. "Gender-affirming care can be lifesaving for people with gender dysphoria. This further speaks to the fact that we should be improving access and affordability of gender-affirming care, not further restricting it."
Are you trying to find a doctor? Look here if you live in Illinois. Look here if you live in Wisconsin.
Related Posts
Comments
About the Author
Colin graduated from Marquette University with a degree in communications and has more than 10 years of experience in small marketing firms to Fortune 500 companies. Colin is married to his wonderful wife, Brooke, and they have two children. Outside of work, Colin enjoys golf, going to the gym, watching movies (he is a Star Wars nerd), tinkering with his home theater and spending time with family and friends.