An expert explains what you should know about mammograms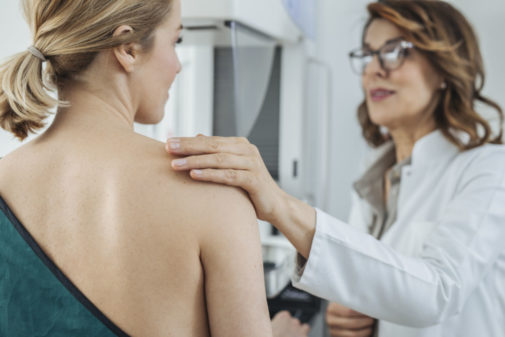 The thought of a mammogram can be nerve-wracking. What if something abnormal is found? Is this lump cancer or a cyst?
Dr. Joseph Weber, a breast surgical oncologist and the medical director for the Breast Center of Excellence at Aurora Medical Center Grafton, says mammograms should not be something patients should be afraid of.
"This is a way to help catch cancers earlier," said Weber.
Weber says annual mammograms are recommended starting at the age of 40.
There are two types of mammograms. The screening mammogram is a mammogram that is recommended on an annual basis. This mammogram is done as a preventative measure. It typically lasts about 30 minutes, Weber says.
The second type of mammogram is a diagnostic mammogram. During a diagnostic mammogram, a radiologist will take additional views.
"Typically either to follow up or if there was some concern. A lump or something that would cause a reason to need to do additional views," Weber says.
The radiologist will look at the images and communicate what they are seeing to the patient.
Weber says mammograms should not be painful.
"If they're having pain, communicate with the mammographic technologist. There are things to do to make it easier. For example, repositioning or letting up on pressure," Weber says.
If there is an abnormal finding on a screening mammogram, Weber says they will then schedule a diagnostic mammogram for the patient. There may also be an ultrasound to help look at the area in more detail.
"Abnormalities can be overlapping breast tissue or other normal things they want to look into further," Weber says.
If nothing concerning is found, Weber says they may bring a patient back in six months to have a follow up exam.
If something is concerning, a radiologist may recommend a biopsy to take a sample.
"To see what's going on and make sure we're not missing anything," Weber says.
If the biopsy looks normal, the patient will follow up with their primary care doctor. If there is something of concern, a patient would see a breast specialist.
"The whole goal is helping to catch things where we can treat them and cure them. That's the whole goal of why we do mammograms," says Weber.
Want to learn more about your risk for breast cancer? Take a free online quiz here.
Related Posts
Comments
About the Author
Brittany Lewis is a media relations coordinator at Advocate Aurora Health. She previously worked as a reporter at TV stations around the Midwest, including Milwaukee. She studied at DePaul University where she majored in Journalism and Public Relations. Brittany enjoys traveling, hanging out by Lake Michigan, trying new restaurants and spending time with friends and family.