Why you shouldn't put off that mammogram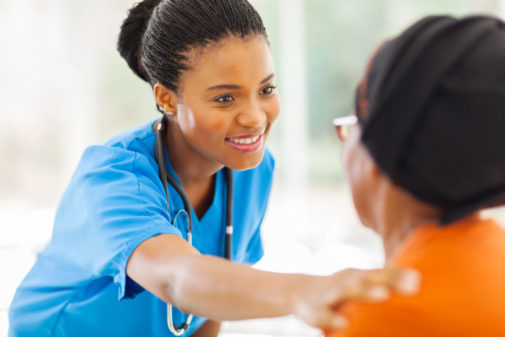 Breast cancer is the second most common cancer among women, and 1 in 8 will develop breast cancer over the course of her lifetime. This statistic emphasizes the importance of getting your preventative screening mammograms, even during a pandemic.
"Early detection of breast cancer increases patients' survival rates," says Dr. Nila Alsheik, Chair of Breast Imaging at Advocate Aurora Health Care. "Earlier detection of breast cancer enables easier and more effective treatment. It is therefore critical to get regular screening mammograms. As a physician, my main concern is that we will see more advanced stages of breast cancer due to fears over COVID-19 and delays in preventative mammography screening."
You should talk to your doctor about when you should start getting screened. According to the U.S. Preventive Services Task Force, women should begin getting yearly mammograms starting at age 50, but those between ages 40 – 49 have the option of regular screening mammograms.
"It is equally important to conduct monthly self-breast exams and report any breast changes to your doctor right away," says Dr. Alsheik.
Commonly known breast cancer risk factors:
Family history of breast cancer
Over 50 years old
Gene inheritance (BRCA 1 and BRCA2)
Dense breast tissue
While family history of breast cancer is a risk factor, 85% of cases occur in women with no family history.
"Our core focus at Advocate Aurora Health, as we reactivate our Diagnostic Imaging services and programs amid COVID-19, is the health and safety of our patients and team members," says Dr. Alsheik. "With the launch of our Safe Care Promise, we are implementing additional measures, including virtual check-in, universal masking of all providers and patients, screening, social distancing and enhanced sanitization measures, to ensure safe care at all of our inpatient and outpatient centers. It is critical not to neglect preventative cancer screenings when such rigorous safety measures are in place."
If you're due for routine mammography, look here to schedule in Illinois and look here to schedule in Wisconsin. You also can contact your primary care doctor.
Want to learn more about your risk for breast cancer? Take a free online quiz here. 
Related Posts
Comments
About the Author
Neda Veselinovic, health enews contributor, is a public affairs coordinator at Advocate Lutheran General Hospital. She has more than five years of public relations experience and most recently worked with clients in the travel and hospitality industries. She prefers to spend her time with a cup of coffee and a good read and always welcomes book recommendations.